The Giants will have more new offensive linemen than linebackers in 2014. **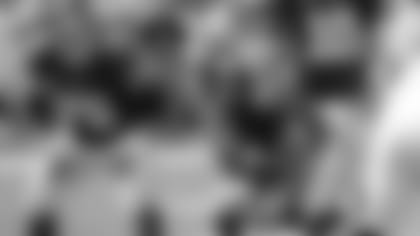 Click Here for more Fact or Fiction JOHN SCHMEELK: Fact -Since I expect Jon Beason to be back in the fold, I wouldn't expect the Giants to have more than two new linebackers on the roster next year. The team, on the other hand, could have as many as three new starting offensive linemen. If Jon Beason is not retained, this answer could change. The offensive line, more so than anything else last year, doomed the Giants' season. I would expect a number of big changes in that department.
DAN SALOMONE: Fact -The Giants lose one starting offensive lineman right off the bat with the retirement of David Diehl. Three more are coming off season-ending injuries, so it's clear the position needs to be bolstered just from a numbers standpoint. Performance is another thing, and 2013 speaks for itself.
The NFL is the toughest professional league to repeat as champion.

JOHN SCHMEELK: Fact -It is closer to baseball than you think, since injuries to a pitching staff in major league baseball can completely change the dynamic of a team. But football wins out because of how the salary cap forces teams to turn over so much season to season, and how health or the lack thereof can completely change a team from year to year.
DAN SALOMONE: Fiction -I'll refer you to ESPN.com senior baseball writer Jayson Stark, who has a statistical breakdown of why the NFL doesn't have as much parity as we think. In fact, baseball has more turnover in terms of playoff appearances and champions. Over the past five years, eight NFL teams have failed to make the postseason, six of which never had a winning record. In the same stretch, 28 of 30 MLB organizations have posted winning seasons.
The Giants need more help on the offensive side of the ball than defense.

JOHN SCHMEELK: Fact -The offense consistently struggled last season, and there could be as many as six new starters on offense next year when all is said and done. On defense, it is more about keeping guys on the team (Tuck, Beason, Joseph) than having huge needs you have to fill elsewhere. If the Giants bring back more or less the same defense they had last year, they will be more than adequate on that side of the ball.
DAN SALOMONE: Fact -Aside from the offensive line, you have holes and question marks at all of the skill positions that must be addressed in the upcoming draft and free agency period. Meanwhile, the defense really took over the identity of the Giants following the 0-6 start, and it yielded a 7-3 finish.
In honor of Presidents' Day, the current Giant most likely to run for office someday is Justin Tuck.

JOHN SCHMEELK: Fiction -Can you say Markus Kuhn for Chancellor of Germany? In all seriousness, this is an interesting and tough question. For some reason I could see Mathias Kiwanuka get into politics someday. Zak DeOssie went to Brown, and an Ivy League education is often a prerequisite for things like that. I guess by those rules, Kevin Boothe could be thrown into the mix as well. I don't think Tuck would have a lot of patience for all the nonsense that goes along with having to run for public office.
DAN SALOMONE: Fact -I spent some time going down the roster trying to find other players, but none made a better fit than Tuck. The guy has a head on his shoulders, he has his priorities in order, and he's not afraid to be honest and candid. I'd vote for him.