In the long run, the 2012 quarterback draft class will be considered better than 2004.**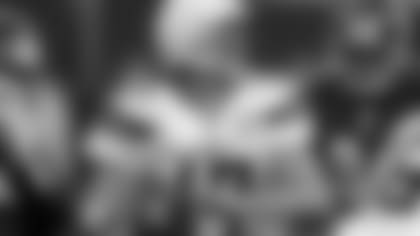 Read more Fact or Fiction JOHN SCHMEELK: Fiction -The 2004 draft class will still end up being considered better. You already have four Super Bowls from that draft class, and Phillip Rivers is a top five quarterback this season. Andrew Luck and Russell Wilson have the best early returns from last year's draft, with Robert Griffin III not far behind. But RG3 must do what Cam Newton did after his second season and become more of a pocket passer. Colin Kapernick still has a long way to go. I'm not sold on Brandon Weeden or Ryan Tannehill quite yet. I'll still take 2004.
DAN SALOMONE: Fiction -It's going to be tough to beat a pair of two-time Super Bowl champion quarterbacks, one of which – Eli Manning – is a two-time MVP of the NFL's signature game. No draft class can say the same thing. The 2012 quarterbacks have a long way to go, but they are promising. That's for sure.
Philip Rivers is the best quarterback currently in the NFL without a Super Bowl ring.

JOHN SCHMEELK: Fiction -This was a great question and I had to think about it for a long time. I think Rivers is right in this conversation with guys like Tony Romo, Matt Ryan, and Matthew Stafford. Then you have the younger guy too. I think Romo and Rivers are the best two quarterbacks without a title, but I'll give the slight edge to Romo. It is extremely close.
DAN SALOMONE: Fact -I think Rivers has done and can do more with less around him. He's just 3-4 in the postseason, but that's one more playoff win than Romo (1-3), Stafford (0-1), and Ryan (1-4) combined.
San Diego tight end Antonio Gates will be a first-ballot Hall of Famer.

JOHN SCHMEELK: Fiction -He only has two season of more than 1000 yards and only two seasons with 80 catches. He is very good, but I wouldn't call him a first ballot guy. His blocking, or lack thereof, could cost him as well. He should get in on the second or third go around, however.
DAN SALOMONE: Fiction -That honor is reserved for players like Tony Gonzalez when he hangs up the cleats. Gates is one of the best to play the position, but he's a notch below the all-time greats.
Travel is a major factor when teams from opposite coasts face each other.

JOHN SCHMEELK: Fiction -I think this is very overrated. Teams will struggle on the road no matter where they are playing. It probably affects teams going east more than those going west, but the real impact to me is negligible.
DAN SALOMONE: Fiction -I agree with Schmeelk. It's probably a little overrated and is just a convenient explanation. Where it can come into play, however, is when a player is questionable with an injury during the week. The distance can be a factor in him making the trip or not, but in regards to the actual game, it's not a major factor. All road games are tough.