The Giants value a player's performance at the Combine more than their performance in games**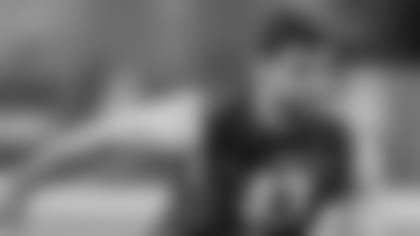 Click Here for more Fact or Fiction MICHAEL EISEN: Fiction -Gaudy size and speed measurements are nice, but production on the field is most important in evaluating college players. there so he can cash in off of his rookie contract. Hakeem Nicks falls into the same category.
JOHN SCHMEELK: Fiction -Whenever I have a chance to interview anyone in the Giants scouting and personnel departments, they always tell me what they see on tape during the season supersedes everything else and I have no reason to believe otherwise. The combine supplements knowledge found during the regular season, but it does not surpass it.
DAN SALOMONE: Fiction -The game tape is the movie, and the combine is the press junket trying to make it as appealing as possible. Performance in games will always show the true value, but that's not to say the combine -- and its interviews with coaches, executives, and scouts -- is meaningless. It can be a chance for players to get their names out there so teams take a look at them.
The Giants will re-sign the majority of their big name FA's before the start of NFL Free Agency

MICHAEL EISEN: Fiction -Not sure exactly what qualifies as "big name," but not matter what the criteria, the Giants won't sign a majority of them before March 11. The roster needs to be upgraded. The objective isn't achieved by re-signing most of your own free agents.
JOHN SCHMEELK: Fiction -The answer to this question depends a lot on what you consider "big time" free agents. I think the one guy that could sign before free agency starts is Justin Tuck, though his recent comments seem to indicate he wants to test free agency. I think Jon Beason will want to see what other offers are out there as well, since this is his last chance at a big contract. Linval Joseph will also like to see what other offers are out
DAN SALOMONE: Fiction -The big names want big money. And the way to get it is by testing the market.
Tom Coughlin will be more involved in the offense than in years past

MICHAEL EISEN: Fact -The Giants have a new offensive coordinator, Ben McAdoo, who has never before called plays. Coughlin won't interfere with those duties, but he will have a firmer hand in guiding and advising the new coach than he had with the more experienced Kevin Gilbride.
JOHN SCHMEELK: Fact -I think there was an inherent trust in Kevin Gilbride due to his long tenure in the NFL and vast experience. While Coach Coughlin no doubt trusts Ben Mcadoo, I'm sure he will work hand in hand with him to blend what he brings in from Green Bay with what the Giants have done here previously. Ton Coughlin was an offensive coach, and he won't let it get too far away from him.
DAN SALOMONE: Fact -It's probably premature to say, but Tom Coughlin's background is on that side of the ball. From what everyone says, McAdoo is a very detailed coach, which will fit into Coughlin's approach. But this will be McAdoo's first time calling plays. Coughlin will make sure he puts his stamp on them.
The Giants will look to add a dynamic return specialist in Free Agency or the Draft

MICHAEL EISEN: Fact -The Giants would love to add a return specialist that strikes fear in opposing teams. So many teams have such a player. It's time the Giants joined them.
JOHN SCHMEELK: Fact - A player like Ted Ginn Jr. would be a great fit the for the Giants in free agency. He can provide them a reliable but also explosive option on special teams and also give them a wide receiver to stretch the field. The Giants have not had a dynamic punt returner in some time, and they need a difference maker there. David Wilson could still be that guy on kick return depending on his injury situation.
DAN SALOMONE: Fiction -Do they want one? Definitely. Do they need one? You bet. But it's not a role you actively seek out. If a quality player comes along who can also return, then yes, you put him at the top of the pile and you try to get him. But you don't set out locking in on that one trait.