Brian from Hoboken, New Jersey
"I don't know if I have one specific favorite moment, I just love coming to training camp and watching the offensive line go against the defensive line. I played offensive line at Lafayette so just seeing those guys battle in training camp just kind of takes me back to playing football. I'm excited to see some of the new guys, like Geoff Schwartz and Weston Richburg."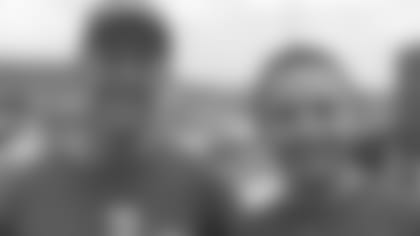 John and Michael from East Brunswick, New Jersey
"This is our first training camp and this is the closest we've ever seen the Giants. The first thing we will always remember is the first time that we saw Eli Manning hand the ball off to Victor Cruz. He ran the ball and that's what we're going to remember. The first play of practice in 2014, that's what we're going to remember."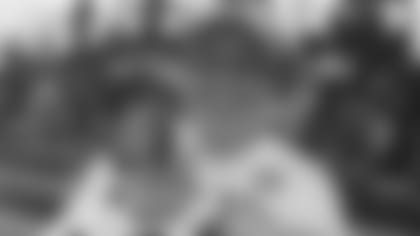 Debbie from Clifton, New Jersey
"We had met Justin Tuck back in 2007. He was so nice to take his time for us, like a half hour or 45 minutes. He took pictures with us and signed autographs. That was really nice."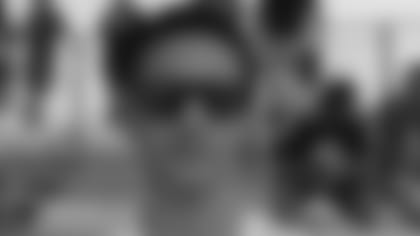 Adam from Scotch Plains, New Jersey
"I had a picture of when Eli Manning escaped from the sack against the Patriots in the Super Bowl, two years ago at training camp he signed that for me. It was so cool to get to meet him."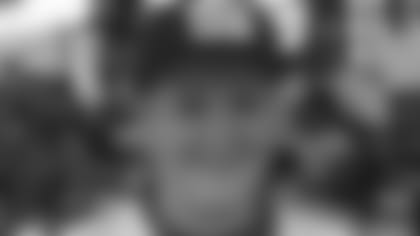 Patrick from Long Island, New York
"Being at my first training camp is my favorite moment so far. I have never been but I always wanted to. I think it's cool to see all of the people that I normally only watch on TV. I hope I can get Victor Cruz's autograph."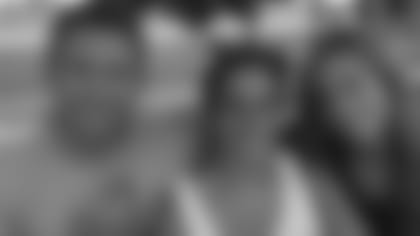 Marc, Lindsay and Samantha from Rockland County, New York
"Eli Manning is our favorite player and last year at training camp we were able to meet him. Walking in and seeing Eli on the field was awesome. It was nice to see him up close. We got to take a picture. It was awesome."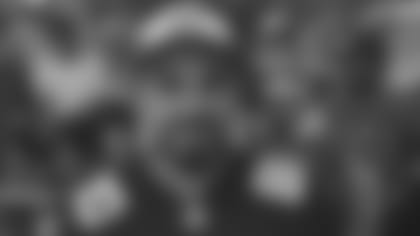 Nicholas from Lyndhurst, New Jersey
"My favorite training camp moment has to be when Michael Strahan returned for one more season after holding out in 2007. Just thinking back on his career, it amazes me. He was one of the best."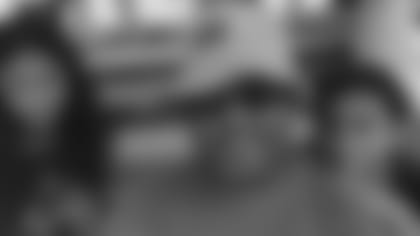 Ahmed from Denville, New Jersey
"I remember back when training camp was at Farleigh Dickinson back in the day. I was 15 years old, you get your moped license at 15 in New Jersey. I lived in Parsippany and my friend and I would take our mopeds out, all of the back ways of course, drive to training camp every day, hang out and see all of the players. Those are some of my fondest childhood memories. Every training camp was great. That had to be in '86, right in that Super Bowl run. LT, I saw all of the greats, Harry Carson, the whole crew, Carl Banks. We'd see them all."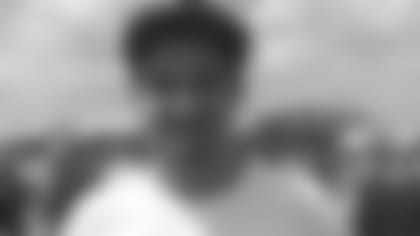 Frank from South Plainfield, New Jersey
"My favorite training camp moment was the first time I saw Victor Cruz practice. I thought he was too small, maybe a slot receiver at most and to see him go up and make plays in the preseason was really amazing. He showed me that the little man can make it."
Joe from Ridgefield Park, New Jersey
"My favorite moment was early in the 2000s, we were walking through the openings where the fence was and they were letting the players come out and sign autographs for all of the kids. It really seemed to make the kids' day to get to meet the players. I though that was really exciting. I saw some of the players coming out of a meeting and some of them came up and signed some more autographs. I thought that was impressive."