Every week new players rise to the top of the fantasy world, unfortuanetly what comes up must go down and here are the Week 1 fantasy Duds.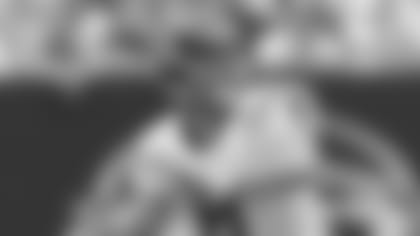 QB- Matt Schaub - These sorts of games will happen when your team runs the ball for 250 yards. Instead of being forced to win the game for the Texans, Schaub was put on the back burner only attempting 17 passes all game. I don't expect this sort of game to be a trend for Schaub going forward so don't expect to be burned like this consistently. The truth of the matter is the Texans did what they needed to do to win and this week it just so happened that meant running the ball all day long.
Honorable Mention- Joe Flacco, Marc Sanchez, Donovan McNabb
RB- Shonn Greene- Everyone knew the game against the Ravens was going to be a slugfest, but what we didn't see coming was how stale the Jets offense would look in the opening game. The Jets were unable to pound the ball early with Greene who managed only 18 yards rushing on five carries and 9 yard receiving on one catch (both just shy of getting an extra point), add in his lost fumble and you'll be lucky if you broke even with him this week. A scary note for Greene owners is that Tomlinson was able to manage 62 yards on eleven carries and 19 yards on two receptions. Let's see how the carries get split and how Greene bounces back next week against a slightly easier defensive match up against New England.
Honorable Mention-  Michael Turner, DeAngelo Williams, Ray Rice
WR- Mike Sims-Walker - MSW laid a fat ole goose egg on Sunday. A WR taken in the middle rounds in most fantasy drafts didn't even manage to get one catch. You might think that he was shut down by Champ Bailey, but you would be wrong. Bailey was often matched up the Jaguars #2 WR Mike Thomas who showed the ability to beat Bailey several times. It's not time to give up on Sims-Walker but it might be wise to keep an eye on the situation and get ready to possibly exchange him for Mike Thomas.
Honorable Mention- Andre Johnson, Brandon Marshall, Randy Moss, Michael Crabtree
TE-  Owen Daniels - Daniels was held to one catch for 9 yards against the Colts in week 1. The Texans only threw for 107 yards so easy to see what happened to Daniels and why he didn't have a bigger day. As stated before about Texan starters, don't expect this kind of production from Daniels normally and it is not nearly time to panic. The Texans knew running was the key to beating the Colts and they did what they needed to do to win. Against most teams I would expect the passing game to be the key to the Texans winning making Daniels a solid fantasy start moving forward.
Honorable Mention- Jason Witten, Jermichael Finely
D- 49ers - Whoa! What happened there? A team that seemed poised to make a solid run for the post season imploded in their opener.  The defense gave up 24 points to a Seahawks team that on paper seemed to lack any true playmakers. It will be interesting to see how Mike Singletary and the defense try to stop New Orleans this coming week, when they couldn't even slow down the Seahawks in week 1.
Honorable Mention- Bengals, Raiders A look ahead to Week 2 with some favorable matchups:
Jacksonville at San Diego

N.Y. Giants at Indianapolis

New Orleans at San Francisco
That's this weeks edition of Duds from Week 1, Check back Friday for our Fantasy insight on the coming week!
by Anita Marksand *Dave Melroy*