EAST RUTHERFORD, N.J. – Fullback Ryan D'Imperio, whom the Giants signed when training camp opened on July 26, informed the team this morning he is retiring from football. He was placed on the reserve/retired list today.
---
RELATED NEWS
Ryan Mundy

![](/team/roster/ryan-mundy/e478408f-add2-47a8-9c9a-2ef4d2288e51/ "Ryan Mundy") steps in at safety
With Antrel Rolle sitting out, Ryan Mundy practiced with the starters...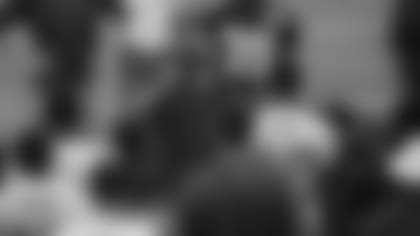 Photos: Training Camp Practice The Giants replaced him on the roster by signing another fullback, Ben Guidugli. A 6-1, 242-pounder, Guidugli spent most of the 2011 season on the practice squad of the St. Louis Rams, who signed him as a rookie free agent on July 28 of that year. He was added to the active roster for the season's final game, but was inactive. Guidugli was waived by the Rams last Aug. 31, and did not play in 2012.
Guidugli played at the University of Cincinnati.
The Giants' starting fullback, Henry Hynoski, remains on the physically unable to perform list after undergoing knee surgery in May.