EAST RUTHERFORD, N.J. - The Giants announced they have waived kicker David Buehler and signed fullback Ryan D'Imperio.
Buehler was signed on Feb. 13 after playing for the Dallas Cowboys from 2009-2011. He did not play in 2012.
D'Imperio also did not play in the 2012 regular season after appearing in the first two preseason games with the Kansas City Chiefs. He was waived by Kansas City on May 13, 2013.
[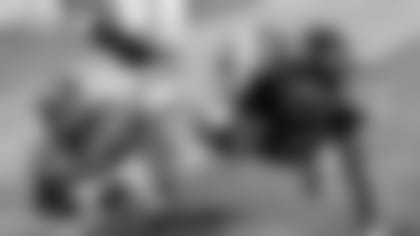 PHOTOS: MORE NEW FACES AT CAMP](http://www.giants.com/photos/photos/New-Faces-at-Giants-Training-Camp/a1526ead-22f8-4710-9096-0b180caa6054)
Originally a seventh-round draft choice (237th overall) out of Rutgers by Minnesota in 2010, D'Imperio spent his rookie season on the practice squad for the Vikings. He was signed to a reserve/future contract with Minnesota on Jan. 3, 2011, waived on Sept. 3, re-signed to the practice squad two days later, and promoted to the active roster on Oct. 4.
He finished the 2011 season by playing in 12 straight games – with one start at New Orleans in Week 15 – and recorded two catches for seven yards to go along with eight special teams tackles. He also had one kickoff return for six yards in 2011, the only year he saw action in the regular season.
D'Imperio played football at Washington Township High School in Sewell, N.J., where he starred at both linebacker and fullback, before his college career with the Scarlet Knights. D'Imperio joins Henry Hynoski as the only two players listed at fullback on the Giants' roster. Hynoski, entering his third season, is currently rehabbing from knee surgery, which he injured during OTA workouts in late May.
While with Dallas, Buehler handled kickoff duties in 2009 and 2010 and in four games in 2011. In three years, Buehler had 60 touchbacks on 175 kickoffs, a 34.3 percentage. He led the NFL with 29 touchbacks (on 76 kickoffs) as a rookie in 2009.
In 2010, Buehler was also the Cowboys' field goal kicker. He made 24 of 32 attempts (75 percent) with a long field goal of 53 yards vs. New Orleans on Nov. 25. Buehler also succeeded on 42 of 44 extra point tries for 114 points.
Buehler played in four games the following season and had nine touchbacks on 18 kickoffs. He did not attempt a field goal. Buehler was placed on injured reserve on Nov. 10, 2011 with a torn adductor muscle. He underwent surgery to repair a torn labrum in his hip on Dec. 11. Buehler was waived/failed physical by the Cowboys on March 13, 2012.
Buehler did not play in 2012.
Buehler joined the Cowboys as a fifth-round draft choice in 2009 from USC. He was the Trojans' primary kicker in 2007 and 2008. In those two seasons, he converted 25 of 32 field goal attempts (78.1 percent), 117 of 120 extra point tries and had touchbacks on 64 of 172 kickoffs (37.2 percent). He was named first-team All-Pac 10 in 2008.