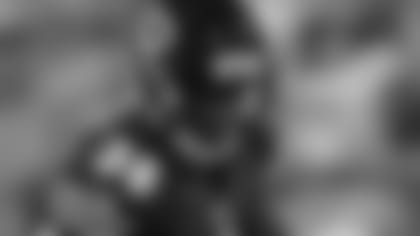 Giants.com Free Agent Central 1. Originally selected by the Chicago Bears in the fifth round (142nd overall) of the 2008 NFL Draft, Bowman started 23 of 76 games played from 2008-2013. His career numbers include 151 tackles (131 solo), 10 interceptions, 19 passes defensed, 2 forced fumbles, 5 fumble recoveries, and 36 special teams tackles.
In 2013, Bowman played in all 16 games for the third time in his career and started seven games, the most since having 12 in 2009. He recorded three interceptions last season, including his first and only career pick returned for a touchdown (43 yards).
Bowman's best season statistically came in 2009 when he notched six interceptions (tied for fifth in the NFL), 66 tackles, 10 passes defensed, and a forced fumble in 16 games (12 starts).
At 6-1 and 196 pounds, Bowman joins a rebuilt secondary, which already included free agent additions Dominique Rodgers-Cromartie, Walter Thurmond, and Quintin Demps.
Before his college career at Nebraska, Bowman was a three-time all-state selection at Bartlett High School in Anchorage, Alaska, where he also starred on the basketball team with two-time NBA champion Mario Chalmers. At Nebraska, he suffered a torn ACL during fall practice of his senior season and redshirted. He earned junior college All-America honors and was the No. 2 junior college recruit in the nation in 2004, according toRivals.com.