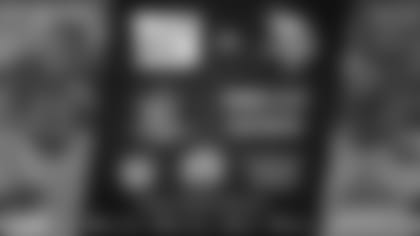 The matchup for "Sunday Night Football" in Week 16 was contingent on the outcome of the "Monday Night Football" game between the New York Giants and Miami Dolphins.
With their victory over Miami, the Giants' road game at Minnesota has been moved to Sunday night on NBC at 8:30 p.m. ET. The Indianapolis-Miami game will remain at 1 p.m. ET but flexed from CBS to FOX. Jacksonville at New Orleans on CBS will move from 1 p.m. ET to 4:05 p.m. ET.
The NFL uses "flexible scheduling" on Sundays in Weeks 11-17. Flexible scheduling ensures quality matchups in all NFL Sunday time slots in those weeks and gives teams a chance to play their way onto primetime and into the late-afternoon.
For each flexible scheduling week with the exception of Week 17, the NFL announces the start times of games on Sundays no later than 12 days prior to that weekend. To ensure a Sunday night game and doubleheader games with playoff implications in Week 17, flexible scheduling decisions for that Sunday can be made on six days notice.