EAST RUTHERFORD, NJ - The Giants today strengthened their depleted wide receiver corps by signing Michael Clayton, a former first-round draft choice who played six seasons with the Tampa Bay Buccaneers.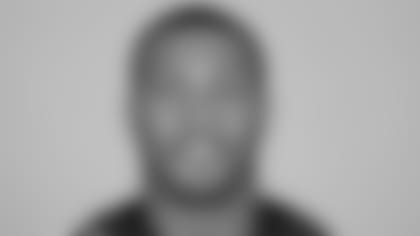 Clayton, 6-4 and 215 pounds, most recently played for the Omaha Nighthawks in the United Football League. In four games (two starts), Clayton caught seven passes for 70 yards.
To make room on their roster, the Giants waived tight end Jake Ballard, who was signed off the practice squad on Saturday and made his NFL debut in Philadelphia Sunday night.
Clayton played for the Buccaneers from 2004-09. In 84 games (56 starts), he had 221 receptions for 2,936 yards (a 13.3-yard average) and 10 touchdowns. He also had 18 rushing attempts for 100 yards and returned 11 kickoffs for 241 yards.
Tampa Bay selected Clayton from LSU with the 15th overall selection of the 2004 NFL Draft (the draft in which Eli Manning was the first overall choice). His rookie season with the Bucs was his best. Clayton played in all 16 games (with 13 starts) for the only time in his career and led the team and set Tampa Bay rookie records by catching 80 passes for 1,193 yards and seven touchdowns, including a career-long 75-yarder.
His next most productive season was 2008, when he played in 15 games with nine starts and finished with 38 receptions for 484 yards, including a 58-yard touchdown.
At LSU, Clayton caught 182 passes for 2,582 yards and 21 touchdowns and helped lead the Tigers to a pair of SEC championships and a co-national title in 2003. A native of Baton Rouge, Clayton was born on Oct. 13, 1982.
The Giants have had an outbreak of injuries among their wide receivers. Hakeem Nicks, their most productive wideout, was diagnosed yesterday with Compartment Syndrome – swelling in the lower leg which compresses nerves and blood vessels – and is expected to miss approximately three games. Steve Smith, the team's second-leading receiver, is expected to miss his third game Sunday because of a partial pectoral tear. Two other receivers, Ramses Barden and rookie Victor Cruz, are on injured reserve.
The Giants, 6-4 after losses in their last two games, host the 6-4 Jacksonville Jaguars on Sunday.