Englewood, NJ – As Brandon Jacobs arrived at the Englewood IAFF Local 3260/3263 firehouse, some of the firefighters he was there to visit were on their way out to do what they do best: respond to the needs of their local community. It was for their continuing selfless dedication to others that the Giants were there to honor, as the New York Giants participated in their sixth annual Adopt a Firehouse program.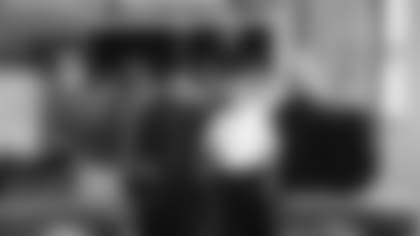 Brandon Jacobs, Madison Hedgecock and Michael Matthews joined Sharp Electronics to thank Englewood's firefighters for their daily commitment to our community.
With the assistance of Sharp Electronics, the Giants donated two Sharp 37" AQUOS LCD televisions and two DVD players to the Englewood firehouse, which will allow the firehouse to utilize the newest fire service training programs in their own facility. Each year, the Giants partner with the Professional Firefighters Association of New Jersey to identify a local firehouse in need of new equipment.
Brandon was joined by fellow teammates TE Michael Matthews and FB Madison Hedgecock, who enjoyed a great home cooked meal by the firefighters, and also spent some time touring the station, trying on the equipment, and exploring the many features of the fire truck.
A new component of this year's program was the inclusion of 7th and 8th grade students from the Janis Dismus Middle School located in Englewood, who participated in an essay writing contest for the program, which posed the question, "What is bravery?" Three of the students were chosen to read their essays aloud to the firefighters.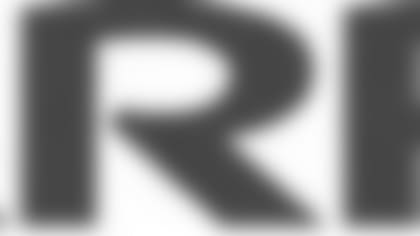 The Adopt-a-Firehouse program is the New York Giants continuing effort to honor the firefighters who gave their lives on September 11, 2001.  This event was the sixth in a continued partnership between the New York Giants and the Professional Firefighters Association of New Jersey (PFANJ).  Since 2002, the Giants have adopted firehouses in Jersey City, Hackensack, Hoboken, Englewood, Edison, Woodbridge, Perth Amboy and North Plainfield. ](http://www.jointheteam.com/)