EAST RUTHERFORD, NJ - The Giants today added a wide receiver who can also contribute in the return game when they were awarded Chris Davis off waivers from the Cincinnati Bengals.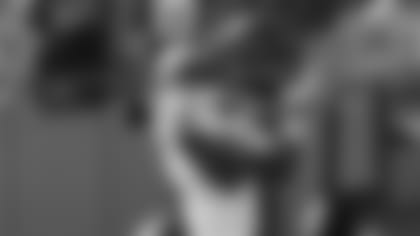 Davis, a 2007 fourth-round draft choice of the Tennessee Titans, did not play in 2009 after sustaining a hamstring injury in the Hall of Fame game against Buffalo. The two sides reached an injury settlement and Davis briefly rejoined the Titans from Nov. 3-7. He was signed by the Bengals on March 12 and waived yesterday.
In two seasons with Tennessee (2007-08), Davis played in 17 regular season games (getting snaps from scrimmage in 13 of them) and one postseason game. He caught seven passes for 68 yards, with a long of 21 yards against Houston on Sept. 21, 2008. Davis averaged 9.1 yards on 33 punt returns with a long runback of 39 yards and averaged 26.0 yards on six kickoff returns with a long of 33 yards.
The Giants have yet to identify their top punt and kickoff returners after Domenik Hixon suffered a season-ending knee injury in a mini-camp practice last week.
Davis was the 128th overall selection of the NFL Draft. In a four-year career at Florida State, he played in 51 games with 22 starts and had 137 receptions for 1,842 yards and 12 touchdowns. His 137 catches tied for fifth on the school's all-time list. Davis led the team in receptions in each of his final two seasons and he closed out his career catching at least one pass in 25 consecutive contests.
As a senior in 2006, Davis led the team with 26 punt returns for 224 yards, an 8.6-yard average.
Davis was a Parade All-America at Catholic High School in St. Petersburg, where he played quarterback, defensive back and wide receiver. As a senior, he passed for 1,580 yards and rushed for another 1,530 yards.
Davis was born on Jan. 23, 1984. ](http://www.nyg2010.com/)**
If you'd like to submit a question or comment to Michael, click here.