The Giants won the turnover battle on Saturday night against the Jets thanks to three interceptions in the first half alone.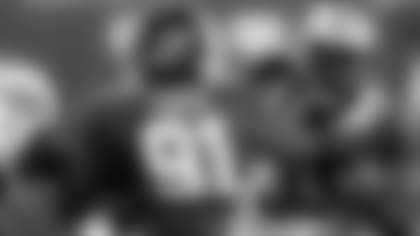 Giants Gameday Photo Gallery
](http://www.giants.com/photos/photos/Game-Photos-Giants-vs-Jets/46bc8266-99ea-4653-a67c-3185ce73c690) After safety Stevie Brown and cornerback Prince Amukamara grabbed theirs, Justin Tuck notched a rare one for his fellow linemen. The defensive end, who has one career interception in the regular season (2008), intercepted Jets quarterback Geno Smith midway through the second quarter, giving the ball to the Giants at their own 34.
Tuck also helped the Giants run defense, which limited the Jets to 18 yards on 12 attempts in the first half while he and the starters remained in the game. Tuck finished the contest with two tackles, one pass deflection and one quarterback hit in earning the Giants.com Game Ball for Preseason Week 3.