EAST RUTHERFORD -The Giants and Jets both will play at home in their new Meadowlands Stadium on the opening weekend of the 2010 regular season, the NFL announced today.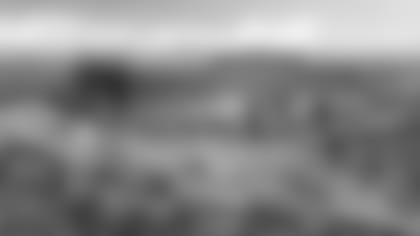 The Giants will play on Sunday afternoon, September 12, and the Jets will play in the first nationally televised Monday Night Football game of the season on September 13. The NFL is in the final stages of completing the 2010 schedule. The opponents for the Giants and Jets Kickoff Weekend home openers will be announced soon.
Under the NFL Constitution and By-Laws, the commissioner is responsible for determining the playing schedule.
"After extensive discussions with both teams, we have come up with what we believe is a unique approach for celebrating the opening of the new Meadowlands Stadium," said Commissioner Roger Goodell.
Commissioner Goodell noted that both the Giants and Jets ownership felt passionately for their fans about being the first to play at home on the opening weekend of the regular season and could not agree on how to resolve the issue, including whether to conduct a coin flip. The commissioner said that, since both teams presented good reasons for playing first, he concluded that the fairest resolution would be to play both teams at home on the opening weekend and to make his decision on which team plays on Sunday by flipping a coin. The commissioner flipped the coin last Friday with his staff at the NFL office. He then notified both teams on Friday of his decision and that he flipped a coin to determine the team playing on Sunday.
The only time the Giants and Jets both opened a regular-season on the same weekend at Giants Stadium was in 1991 when the Jets opened against Tampa Bay on Sunday, September 1, and the Giants hosted the 49ers on Monday night, September 2.
The NFL also announced that the Jets will host the first NFL game at the new stadium during the preseason in August.