*The Giants have interviewed Panthers defensive coordinator Steve Wilks for the team's head coach position: *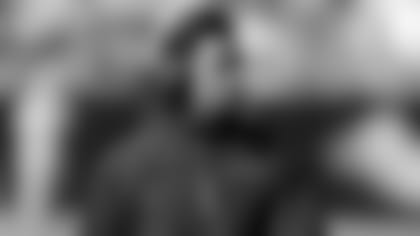 EAST RUTHERFORD, N.J. – Steve Wilks, a 12-year NFL coaching veteran who just completed his first season as the Carolina Panthers' defensive coordinator, today became the fifth candidate to interview for the Giants' head coaching position.


HEAD COACH TRACKER
>
[Vikings OC Pat Shurmur ](http://www.giants.com/news-and-blogs/article-1/Giants-interview-Vikings-OC-Pat-Shurmur-for-Head-Coach/530bd2f2-1a34-4a3a-83a0-dc7263cc7cda)
>
[Patriots OC Josh McDaniels](http://www.giants.com/news-and-blogs/article-1/Giants-Interview-Patriots-Offensive-Coordinator-Josh-McDaniels/f545a51b-6be5-482f-9f8c-2b44d55df61f)
>
[Patriots DC Matt Patricia](http://www.giants.com/news-and-blogs/article-1/Giants-Interview-Patriots-D-Coordinator-Matt-Patricia/ae2c5cee-82c2-4e9a-b85b-2e8eaed60650)
>
[Giants DC Steve Spagnuolo](http://www.giants.com/news-and-blogs/article-1/Coach-Search-Update-Steve-Spagnuolo-interviews-for-Head-Coach-position/99b574a5-a9a4-4ec3-a2ac-1e89def8c1de)
VIDEOS
>
[Watch latest Giants videos](http://www.giants.com/videos/index.html)

Wilks, 48, met with team president John Mara, chairman Steve Tisch, general manager Dave Gettleman and assistant general manager Kevin Abrams at the Quest Diagnostics Training Center, the Giants' headquarters.
Wilks and Gettleman worked together for four years when Gettleman was the general manager of the Panthers.
The other coaches to interview thus far for the Giants' opening are offensive coordinators Josh McDaniels of New England and Pat Shurmur of Minnesota and defensive coordinators Matt Patricia of the Patriots and Steve Spagnuolo of the Giants, who was the team's interim head coach for the final four games of the 2017 season. McDaniels, Shurmur and Spagnuolo all have head coaching experience.
Wilks just concluded his sixth year with the Panthers, whose season ended Sunday with a 31-26 loss in New Orleans in an NFC Wild Card Game.
Under Wilks' direction, the Panthers' defense ranked seventh in the NFL in 2017, allowing an average of 317.1 yards a game. Carolina was third against the run, giving up just 88.1 yards-per-game on the ground. The Panthers were third in the league with 50 sacks and ranked 11th in scoring defense, allowing 20.4 points a game.
Wilks joined the Panthers in 2012 as the team's secondary coach, a position he held for five seasons. In 2015-16, he was also the team's assistant head coach and helped coach Ron Rivera with the day-to-day operations of the club.
When he coached Carolina's defensive backs, Wilks had success developing young talent. In 2016, James Bradberry and Daryl Worley, the team's second and third-round draft choices, respectively, were the starting cornerbacks as rookies. Bradberry recorded 11 passes defensed to become the first rookie to lead the Panthers in that statistic since Captain Munnerlyn had nine in 2009; Worley was right behind him with 10. Safety Kurt Coleman led the team in interceptions for the second consecutive year with four as Wilks' secondary helped the Panthers tie for the NFC lead with 17 interceptions.
In 2015, Wilks' secondary was instrumental in helping the Panthers advance to Super Bowl 50. Carolina went 15-1 that season while leading the NFL in interceptions (24), takeaways (39) and turnover differential (plus-20). Despite injuries to several defensive backs, the Panthers limited opposing quarterbacks to an NFL-low 73.5 passer rating and were sixth in the NFL in total defense, their fourth consecutive top 10 finish.
Before joining the Panthers, his hometown team, Wilks coached the San Diego Chargers' secondary from 2009-11. He added the assistant head coach title in 2011. Prior to Wilks'
arrival, San Diego ranked 31st in the NFL against the pass, but finished 11th in 2009, first in 2010 and 13th in 2011. In 2010, Wilks and Rivera, then the Chargers' defensive coordinator, led a unit that was first in the NFL in total defense and pass defense.
Wilks went to San Diego after three seasons as defensive backs coach for the Chicago Bears. From 2006-08, cornerbacks and safeties accounted for 42 of the team's 62 interceptions, including 16 in 2006 when Chicago – with Rivera as defensive coordinator – led the NFL with 44 takeaways and advanced to Super Bowl XLI. The Bears' defensive backs also forced 20 fumbles during Wilks' tenure, the most in the NFL in that span.
Before joining the Bears, Wilks coached 11 seasons on the collegiate level, working as a defensive backs coach, defensive coordinator and head coach.
In 2005, Wilks coached the defensive backs at the University of Washington. The previous season, he was at Notre Dame, where he helped the Irish earn a bowl bid in his only season. Wilks was the defensive backs coach at Bowling Green in 2003 and was co-defensive coordinator at East Tennessee State in 2002. He also had one-year stints as the defensive backs coach at Appalachian State in 2001 and Illinois State in 2000.
Wilks was the head coach at Savannah State in 1999, leading the team to a 5-6 record, after serving as the team's defensive coordinator from 1997-98.
Wilks played defensive back at Appalachian State from 1987-91, finishing his career with 103 tackles, four interceptions, and four blocked kicks. He graduated with a degree in communications.