The Giants have interviewed Patriots D-Coordinator Matt Patricia for the team's head coach position: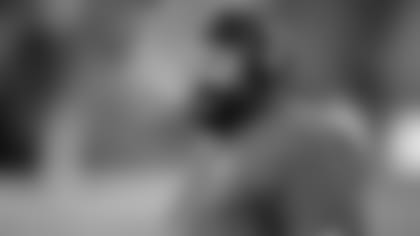 EAST RUTHERFORD, N.J. – Matt Patricia today became the first known rocket scientist to interview for the Giants head coaching position.

Patricia, 43, a former aeronautical engineer, has been a member of the New England Patriots coaching staff since 2004 and the team's defensive coordinator for the last six seasons. He met today in Foxborough, Massachusetts with Giants president John Mara, general manager Dave Gettleman, and assistant general manager Kevin Abrams, the threesome conducting the initial interviews. Giants chairman Steve Tisch will meet the candidates later in the process.
Patricia has been with the Patriots for three of their five Super Bowl victories, as well as their losses to the Giants in Super Bowls XLII and XLVI.
In 2017, the Patriots had the quintessential bend-but-don't-break defense under Patricia. They ranked 29th in the NFL in yards allowed (366.0), but a much more impressive fifth in scoring defense (18.5 points a game). Only one of the Patriots' final 12 opponents scored more than 24 points. For the second season in a row, New England allowed only six rushing touchdowns, the league's second-lowest total.
Patricia originally joined the Patriots in 2004 as a coaching assistant. In 2005, he was the assistant offensive line coach.
The following season, Patricia shifted to the defensive staff. He spent five seasons as the Patriots' linebackers coach and one year coaching the safeties. Since his shift to defense in 2006, New England has finished in the top 10 in fewest points allowed in 11 of his 12 seasons.
Patricia's 2016 defense finished as the No. 1 scoring defense in the NFL by allowing only 15.6 points per game. The six rushing touchdowns allowed by New England were the fewest in the league that season. Patricia has also helped the Patriots lead the NFL in turnover differential in 2012 (+25) and 2010 (+28) and finished first in the AFC in 2011 (+17).
The plus-28 turnover differential in 2010 is tied with the 2011 San Francisco 49ers for the second highest single-season differential in the NFL since 1970. In 2017, the Patriots' differential was plus-six.
Prior to joining the Patriots, Patricia spent six seasons coaching in college. Immediately preceding his move to the NFL, he was an offensive graduate assistant at Syracuse University for three seasons. Prior to joining the Orange, he spent two seasons (1999-2000) as the defensive line coach at Amherst College.
Patricia worked as an aeronautical engineer for two years before returning to coaching at Amherst in 1999. Patricia's first coaching experience came in 1996, when he served as a graduate assistant at his alma mater, Rensselaer Polytechnic Institute, where he was a standout center and guard.
Patricia was raised in Sherrill, N.Y. He lettered in football and wrestling at Vernon-Verona-Sherrill Central High School.