Win the turnover battle.** The Bears were plus-six to start the season 3-0. They are minus-two in two straight losses. Meanwhile, the winless Giants are an NFL-worst minus-13.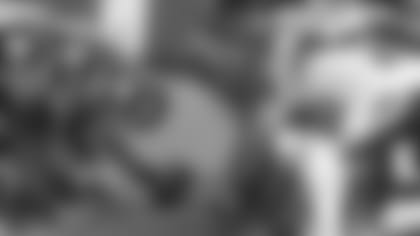 Know Your Opponent: Bears Roster](http://www.giants.com/photos/photos/Know-Your-Opponent-Chicago-Bears/470106f0-d6f4-49e9-827d-7f1cb33a362c) 2. Stop the run. The Giants have given themselves a chance the last two weeks by limiting the damage done by a pair of All-Pro running backs. They held Kansas City's Jamaal Charles to 65 yards on the ground before Philadelphia's LeSean McCoy managed just 46 yards on 20 carries last week.
3. Control the clock. You do so by winning the battle upfront on either side of the ball. As complicated as football can get, it's about who wins at the line of scrimmage.
4. Get off the field on third down.Opponents have converted an NFL-high 39 third downs on the Giants (49.4 percent). Their success on third-and-long has been the backbreaker for New York all season.
5. Gamble. Chicago quarterback Jay Cutler isn't afraid to try to squeeze passes into tiny pockets. The Giants can exploit that and take chances of their own on defense. They need a spark.
6. Feed off each other.The Giants have yet to put together a complete game in any single phase of the game, let alone all three at the same time. Offense, defense, and special teams need to complement each other.
7. Pick your poison.Alshon Jeffery (6-3, 216) has emerged as another big target for Cutler as defenses have paid more attention to Brandon Marshall (6-4, 230). The Giants' tallest healthy cornerback is Prince Amukamara at 6-0 and weighs 207, while Trumaine McBride, who started last week in place of the injured Corey Webster, is 5-9, 185. If both Jeffery and Marshall get going, it could be a long night.
Run on early downs. **The running back corps has yet to settle in, but neither has the Bears' banged-up interior defensive line. Even for two or three yards, the Giants need to get something going on early downs to take the pressure off on the money down.
9. Limit penalties.The yellow flags have been almost as detrimental as turnovers for the Giants.
10. No special teams breakdowns.The two punt returns the Giants have allowed for touchdowns this season have been demoralizers. This week is the great Devin Hester, who holds the NFL record with 17 return touchdowns (12 punts and five kickoffs).