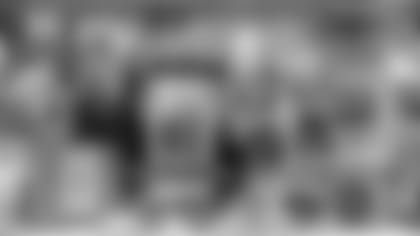 ](http://www.giants.com/history)
EAST RUTHERFORD, N.J. – As part of the Giants' year-long celebration of their 90th season, the team has launched an interactive, 360-degree virtual tour of their Legacy Club presented by NewYork-Presbyterian.
By visiting Giants.com/history, fans can relive the most memorable moments of the Giants' 90-year history from their computers, tablets or mobile devices. Fans can easily navigate through the club's Tribute and Legends Rooms, which will reveal over 100-plus photos, videos and detailed descriptions.
Located at MetLife Stadium on the 100 Level Concourse and open to all fans during Giants home games, the Legacy Club presented by NewYork-Presbyterian chronicles the Giants' storied history through stunning visual displays that include historic game-worn jerseys and helmets, photos, videos, life-like busts and never-before-seen team artifacts.
"The Football Giants have a rich history, a history which is very personal to our faithful fans," said Giants Senior Vice President and Chief Marketing Officer Michael Stevens. "We want every fan to experience it and launching a virtual tour of our Legacy Club is an innovative way of doing so. We are excited to share all of the great memories and mementos of our 90-year history with our fans across the globe."