EAST RUTHERFORD, N.J. – The New York Giants have selected Mr. Bill Regan of Morris Knolls High School (Rockaway, NJ) as "The Lou Rettino High School Football Coach of the Week" for the week of October 22, 2007. Coach Regan recorded his 200th victory in his 33rd year of coaching as Morris Knolls defeated Columbia 55-6.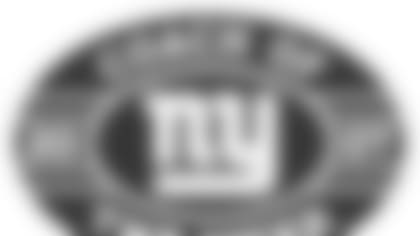 The Giants' Coach of the Week Award honors local coaches who are commited to youth football, their students, and the community they serve.
In recognition of Coach Regan's success and commitment, he will receive a certificate of recognition signed by the NFL Commissioner Roger Goodell, NFL Director of Football Operations Gene Washington, and the Giants Head Coach Tom Coughlin. A $1,000 check will be granted to the Morris Knolls High School football program. Coach Regan will be acknowledged by a stadium announcement when the Giants host the Dallas Cowboys on November 11th. An announcement will also be posted on the Giants web site, www.giants.com
The Lou Rettino High School Football Coach of the Week Award, started in 1996, is part of the Giants' continuing effort to promote youth football. The Giants elected to name the award in memory of former Union High School (NJ) coach, Lou Rettino, for his fine commitment to the game of football, his community and the betterment of his athletes' lives.
Each week during the 2007 high school football season, the Giants will select one area high school head coach as the Coach of the Week winner. The selection is based on the coach's continuing commitment towards promoting youth football, developing motivated student-athletes and his overall community involvement. At the conclusion of the 2007 season, the Giants will choose a Coach of the Year. That coach will receive $2,000 for their school's football program.
Coach Regan is in his 33rd year as Head Coach of Morris Knolls High School, and has been coaching football at the school for a total of 38 years. He is a graduate of Delbarton High School, where he played football under the guidance of his father, who was his Head Coach, and recorded 238 wins in his coaching career. He continued his football career at Rutgers University, where he played quarterback.
Aside from football, Coach Regan teaches Sunday school and enjoys fishing, watching Rutgers football, and spending time with his nieces and nephews. ](http://www.jointheteam.com/)