EAST RUTHERFORD, N.J. – The New York Giants have selected Mr. Chris Stevens of Xavier High School (New York, NY) as "The Lou Rettino High School Football Coach of the Week" for the week of November 19, 2007. Xavier (9-1) won the CHSFL Class A Championship over St. John's with a 45-33 victory, and became the highest scoring team in Xavier history scoring 390 points on the season.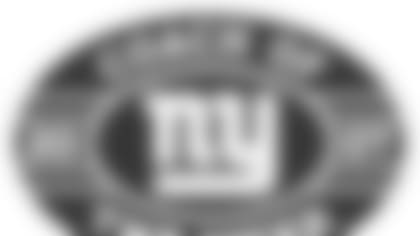 The Giants' Coach of the Week Award honors local coaches who are commited to youth football, their students, and the community they serve.
In recognition of Coach Stevens' success and commitment, he will receive a certificate of recognition signed by the NFL Commissioner Roger Goodell, NFL Director of Football Operations Gene Washington, and the Giants Head Coach Tom Coughlin. A $1,000 check will be granted to the Xavier High School football program. Coach Stevens will be acknowledged by a stadium announcement when the Giants host the Minnesota Vikings on November 25th. An announcement will also be posted on the Giants web site, www.giants.com
The Lou Rettino High School Football Coach of the Week Award, started in 1996, is part of the Giants' continuing effort to promote youth football. The Giants elected to name the award in memory of former Union High School (NJ) coach, Lou Rettino, for his fine commitment to the game of football, his community and the betterment of his athletes' lives.
Each week during the 2007 high school football season, the Giants will select one area high school head coach as the Coach of the Week winner. The selection is based on the coach's continuing commitment towards promoting youth football, developing motivated student-athletes and his overall community involvement. At the conclusion of the 2007 season, the Giants will choose a Coach of the Year. That coach will receive $2,000 for their school's football program.
Coach Stevens is in his 6th season as Head Football Coach, and his 16th overall at Xavier High School, his alma mater. He previously served as an assistant for the varsity team for seven years, and head coach of the JV team for three undefeated seasons.
A 1983 graduate of Xavier, Stevens played football during Xavier's longest stretch of winning seasons (5) in their 125 year history, and also played rugby under current Xavier national rugby championship coach, Mike Tolkien. Following his graduation from Xavier, Stevens played one year of football and three years of rugby at Slippery Rock University, and also received his master's degree in History from Fordham University. A native of Gerritsen Beach, NY, he and his wife, Carolyn, are the proud parents of three daughters. ](http://www.jointheteam.com/)