Giants OL D.J. Fluker, CB Donte Deayon, LB Curtis Grant, and LB Deontae Skinner have been placed on reserve/injured: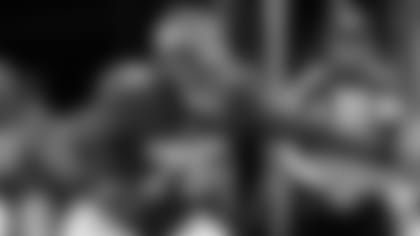 EAST RUTHERFORD, N.J. – The Giants continue to hurt aside from their 2-9 record.
Four days after their Thanksgiving Night loss in Washington, the Giants today placed four players on injured reserve. That brings to 19 the current number of players they've assigned to that unwanted designation.

Today's additions are offensive lineman D.J. Fluker (toe), cornerback Donte Deayon (forearm), and linebackers Curtis Grant (knee) and Deontae Skinner (hamstring). The Giants have six linebackers on injured reserve, including Mark Herzlich, Keenan Robinson, J.T. Thomas and Nigel Harris.
The Giants also added one player to their roster, linebacker Jeremy Cash.
Fluker, a six-year veteran, signed with the Giants as a free agent on March 12. After he was inactive on opening night, Fluker played in nine games, starting six at right guard, including the last five games in which he played. Fluker hurt his toe in the Giants' 12-9 overtime victory against Kansas City on Nov. 19 and was inactive vs. the Redskins. Jon Halapio made his first career start at right guard on Thursday.
Deayon was signed to the Giants' active roster off the practice squad on Oct. 12. He played in four games and was inactive for two games with an ankle injury, and finished with seven tackles (six solo). Deayon fractured his forearm in Washington.
Grant was signed off the practice squad on Sept. 18. He played in 10 games and had 13 tackles (nine solo) and a fumble recovery, plus five special teams tackles. Grant was carted off the field in Washington with a knee injury.
Skinner played in three games after he was signed off the Oakland Raiders' practice squad on Nov. 7. He had two special teams tackles at San Francisco on Nov. 12. Skinner also played in four games for the Giants last season.
Cash, 6-0 and 230 pounds, entered the NFL out of Duke as an undrafted free agent with the Carolina Panthers in 2016. Last season, he played in eight games and had six special teams tackles.
This year, Cash played in the Panthers' season opener but was waived on Oct. 3. He was on the Jets' practice squad from Oct. 24 to last Friday, when he was released.