EAST RUTHERFORD, NJ - Players from the Giants and the other 31 teams will be permitted to report to work tomorrow, the NFL announced today.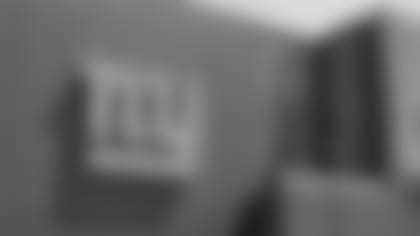 The league informed its member clubs that players will be permitted to use club facilities for physical examinations, rehabilitation and medical treatment. In addition, clubs will be permitted to distribute playbooks, game film and other similar materials to players. Coaches may meet with players for the purpose of discussing any of the materials distributed to players, as well as the club's off-season workout program, its schedule of mini-camps, Organized Team Activities ("OTAs"), and other similar matters.
Voluntary off-season workout programs, including OTAs and classroom instruction, may begin subject to the rules set out in the 2006 Collective Bargaining Agreement. Mandatory and voluntary mini-camps may also begin, subject to the same rules.
The NFL continues to work toward reaching a negotiated settlement on a new CBA with the players association. The league has requested from the Eighth Circuit Court of Appeals a stay of the preliminary injunction issued late Monday afternoon by the Federal District Court.