As part of the team's #TogetherBlue campaign, the Giants have partnered with organizations with a focus toward racial injustice, criminal justice reform, education and economic advancement, police-community relations and voter registration.
Giants players and coaches have split themselves into nine teams and each team has paired with an organization in a dedicated region within New York and New Jersey. After several conversations regarding the issues that most affect the residents of those areas, the teams selected initiatives and will work alongside their community partner.
Below are the nine local organizations the team has partnered with and their areas of focus:
• United Way of NYC – Partnering with UWNYC's EducateNYC program to support educational equity in Brownsville (Brooklyn)
• Far Rockaway Colts (NYPD) – Teaming up with the Far Rockaway Colts and the NYPD to improve police-community relations and education through football in Queens
• New York City Police Foundation – Partnering to create positive relationships with youth throughout Manhattan
• RISE – Supporting RISE in their mission to increase civic engagement by spreading the word about voter rights, registration and education in Staten Island, N.Y.
• Bronx Defenders – Partnering together to transform how low-income people are represented in the justice system and transforming the system itself
• Eva's Village – Joining forces to personally mentor Eva's clients experiencing poverty and substance use disorders in Paterson, N.J.
• East Orange Mayor's Office – Partnering with the Mayor's office of East Orange, N.J. to support the public schools and families in need
• My Sisters' Place – Partnering with My Sisters' Place and the Mt. Vernon (N.Y.) High School Football team to promote racial equity in education
• Covenant House – Joining forces with Covenant House New Jersey located in Newark to support homeless youth through education, employment and financial literacy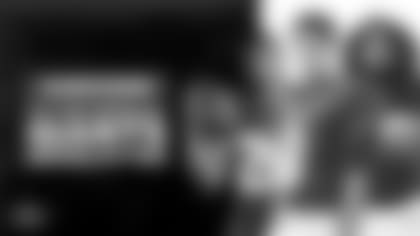 Sign up for the Giants Newsletter
Breaking news and exclusive content direct to your inbox