Coming off their Monday night victory over the Minnesota Vikings, the Giants pushed back their usual Wednesday schedule a few hours at the Quest Diagnostics Training Center.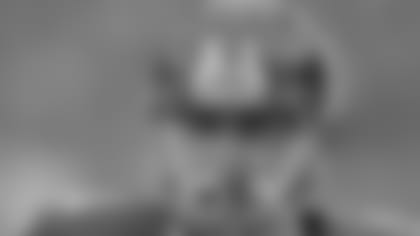 Know Your Opponent: Eagles roster That left a smaller window for some players trying to get home from the facility in time for the first pitch of the 2013 World Series between the Boston Red Sox and St. Louis Cardinals.
While home states – and sometimes even home countries – alternate as you go down the rows of a diverse NFL locker room, Giants.com found a few Massachusetts and Missouri natives who double as baseball fans. One even has a tattoo of his hometown team.
Not surprisingly, they picked their respective teams to win the Series, which opens up in Fenway Park on Wednesday night.
Long snapper and special teams captain Zak DeOssie, a native of North Andover, Mass., grew up playing baseball – catcher in Little League and first base in high school – and rooting for the Red Sox.
Meanwhile, practice squad wide receiver Marcus Harris is from St. Louis and has the Cardinals logo tattooed on his chest with the famous Gateway Arch and city skyline behind it.
"I love them," Harris said. "I think it's going to be a tough one, but obviously the Cardinals are going to win. I've always got their back, but I definitely think [third baseman David] Freese is definitely going to have a big [series]. I definitely think we're going to take it. The pitching is going to be good, so I'm not too worried about that."
DeOssie will try to make him regret the tattoo.
"He's going to feel silly," said DeOssie, whose favorite player was former Boston outfielder Mike Greenwell along with Pedro Martinez, Jason Varitek, and Coco Crisp. "He's going to feel silly in a few days here. I'll be sure to poke fun at him when we win."
Michael Cox can back him up. The rookie running back grew up in Red Sox country in Avon, Conn., watching players like Many Ramirez and David Ortiz.
"Of course I'm going with the Red Sox," he said. "I think they're going to go all the way."
Regardless of the outcome, you always wonder what football's best athletes could do in other sports, and vice versa.
Maybe one of them could be playing in the World Series tonight.
"[Baseball] actually was my first sport," said Harris, who idolized Hall of Fame shortstop Ozzie Smith. "I grew up playing it when I was like six. I grew up a baseball fan, and I wanted to play in college but just went the football route."