LB Dan Connor –** Sunday will be another chapter in the Giants' linebacker competition. The team turned a page on Friday when Dan Connor began practice with the first team at middle linebacker, where he was playing behind Mark Herzlich. We'll see what this means when the Giants line up against the Colts for the first time on defense. "I think we're working together as a linebacking corps very well," defensive coordinator Perry Fewell said earlier this week. "There is no standout. I think they worked together well as a group. I like the combinations that we use in practice and that we've used in the game and I hope we can continue to grow and build in that respect."
OT Justin Pugh –
The Giants' first-round draft pick will make his preseason debut on Sunday night in front of a home crowd at MetLife Stadium. Pugh missed the opener in Pittsburgh due to a concussion, but says he feels fully ready to go. "No pressure at all," Pugh said Friday. "I think when you step out there, it doesn't matter what round you're drafted in. You're in the lineup against a guy and that's the battle, regardless of a first round pick and wherever they're from."
RB Michael Cox – Cox led the Giants in rushing in the first preseason game with 33 yards (long of 12) on nine carries for a 3.7 average. The rookie running back also wanted to get a shot at kick return last weekend, but there's nothing you can do about touchbacks. Watch for him on special teams as well as in the backfield.
S Ryan Mundy – This will be the Giants' first good look in a live game at the hard-hitting safety. Signed this offseason by New York, Mundy will see significant time opposite Stevie Brown with Antrel Rolle (ankle) sidelined. Mundy led the Giants with five solo tackles last week. "He is very knowledgeable, as far as the defense is concerned," Fewell said. "He does not have the experience and the background that Antrel has because he hasn't been in the system as long, but he's very conscientious and working with Stevie Brown, he'll be fine."
WR Hakeem Nicks – Tom Coughlin said Friday that he expects his star wide receiver to play on Sunday. It would be Nicks' preseason debut and first live test after a 2012 season full of injuries. We'll see how fast or how slow the Giants take it with him on Sunday, three weeks before the start of the regular season.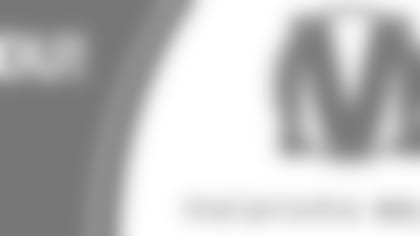 ](http://www.melanomaexposed.com)
The Giants are teaming up with Melanoma Exposed™ for a second year to offer free skin cancer screenings at the Giants vs. Indianapolis preseason game on Sunday, Aug.18 from 2:00 – 7:00 p.m. Stop by our screening tent before the game just outside the Verizon Gate. For more information, visit www.melanomaexposed.com. Melanoma Exposed is an educational campaign – led by melanoma advocacy groups, former professional football coach Bill Cowher and Bristol-Myers Squibb – to raise awareness of melanoma and its risk factors and to encourage people to get screened.