EAST RUTHERFORD, NJ - The Giants today exchanged defensive backs on their practice squad, signing Brandon Hughes and Brian Jackson and terminating Sha'reff Rashad and Seth Williams.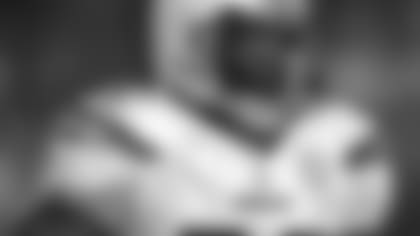 Hughes, 5-10 and 181 pounds, was a 2009 fifth-round draft choice by the San Diego Chargers, the 148th overall selection. He spent the entire 2009 season on injured reserve with a knee injury. Hughes returned to play all four preseason games this year. He finished with 12 tackles and four passes defensed. Hughes was waived by the Chargers on Tuesday.
At Oregon State, Hughes was a two-time second team All-Pac 10 selection. He finished his career with 178 tackles and three interceptions. He is a native of Bloomington, Ill.
Jackson, 6-0 and 199 pounds, was signed by the Jets as a rookie free agent on April 30 of this year. He played in all four preseason games and had four tackles, four passes defensed and a forced fumble, with three of the pass breakups and the forced fumble in last week's finale at Philadelphia. Jackson was also waived Tuesday.
A product of Oklahoma, he played in 45 games with 26 starts for the Sooners and had 137 tackles, seven interceptions, 18 passes defensed, three forced fumble and four fumble recoveries. As a senior he started all 12 games and was named second team All-Big 12.
Rashad spent most of last season on the Giants' practice squad. He was signed to the active roster on Dec. 30 and inactive for the season finale in Minnesota. Rashad played in all four preseason games and started the Aug. 21 contest with Pittsburgh.
Williams joined the Giants as a rookie free agent on April 25 from Richmond. He also played in all four preseason games.