The Giants have made additional roster moves as the team gets set for Week 13 against the Raiders: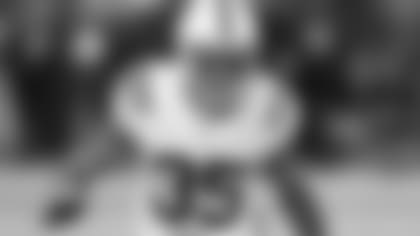 EAST RUTHERFORD, N.J. – The Giants continued to restock their depleted roster today by signing two defensive backs, one day after adding a pair of linebackers.


NEWS
>
[Giants-Cowboys on 12/10 flexed to 1:00 pm](http://www.giants.com/news-and-blogs/article-1/Giants-vs-Cowboys-on-Dec-10-flexed-to-100-PM-ET/79a93169-5862-44ad-ad16-6f26e5f5992c)
>
[Giants place four players on IR](http://www.giants.com/news-and-blogs/article-1/Giants-place-OL-Fluker-CB-Deayon-LB-Grant-and-LB-Skinner-on-IR/d90188eb-a92d-4818-9316-5ed79cacba98)
>
[Rookie progress report: More opportunities ](http://www.giants.com/news-and-blogs/article-1/Rookie-Progress-Report-Opportunities-down-the-stretch/c7425615-d3be-4d17-a9d0-01963f922377)
PHOTOS
>
[Best photos from Giants vs. Redskins](http://www.giants.com/photos/photos/Best-photos-from-Giants-vs-Redskins/ded179bc-cbec-4153-8dba-b7aa094843c4)
VIDEOS
>
[Giants Chronicles: Best of 2007 SB run](http://www.giants.com/videos/videos/Giants-Chronicles-Greatest-Moments-from-2007/1f20e16a-b6c9-4975-b727-db18b6cb89ba)

The newest Giants are Brandon Dixon, who was signed off the Giants' practice squad, and free agent Darryl Morris. Yesterday, the Giants signed linebackers Ray-Ray Armstrong and Jeremy Cash.
The 2-9 Giants will visit the Oakland Raiders on Sunday.
Dixon, 5-11 and 203 pounds, has been on the practice squad since Oct. 12. He had eight solo tackles and an interception in 14 games with the Tampa Bay Buccaneers in 2014.
Dixon entered the NFL out of Northwest Missouri State as a sixth-round draft choice of the Jets in 2014. In addition to his stint with the Bucs, Dixon was in training camp with the New Orleans Saints in 2016, and has been on the practice squads of the Seattle Seahawks, Indianapolis Colts, New England Patriots and Pittsburgh Steelers, who released him on Sept. 2.
Morris, 5-10 and 190 pounds, has played in 48 games with three starts for San Francisco, Houston and Indianapolis. His career totals include 73 tackles (58 solo), two interceptions and 12 passes defenses. In 2016, he played in 12 games with two starts for the Colts and had a career-high 34 tackles (27 solo).
Morris was released by the Colts on Oct. 3. He started 43 of 46 games at Texas State, where he had 223 tackles (162 solo) and five interceptions.
The Giants also signed defensive back Jeremiah McKinnon to their practice squad. The 5-10, 197-pound McKinnon signed with Dallas as a rookie free agent in 2016. He was cut at the end of training camp and spent the final six weeks of the season on the Tennessee Titans' practice squad. This year, Morris was in the Washington Redskins' training camp before he was waived on Sept. 3.