The Giants have signed former Panther Teddy Williams as a Free Agent: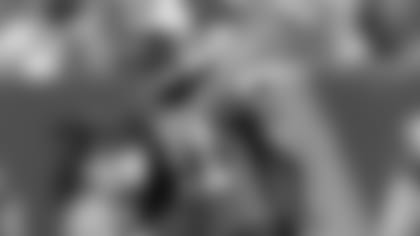 EAST RUTHERFORD. N.J. – The Giants have signed cornerback Teddy Williams, the second former Carolina Panther they have added in as many days, and the second defensive player they picked up today.

Yesterday, they signed former Panthers running back Jonathan Stewart, and today they acquired linebacker Alec Ogletree in a trade with the Los Angeles Rams.
Williams, 6-1 and 210 pounds, did not play in the 2017 season. Playing for Carolina, he injured his shoulder in the preseason finale vs. Pittsburgh and was subsequently waived.
Since entering the NFL as a rookie free agent in 2012, Williams has played 36 games for Indianapolis, Arizona, Chicago, Jacksonville and Carolina. His career totals include 12 tackles (10 solo) and one interception, which he returned 19 yards. He played in all three of the Panthers' 2015 postseason games, including Super Bowl 50.
In 2016, Williams played three games for the Panthers before injuring his knee in practice on Oct. 27. He was placed on injured reserve the following day. Williams had a career-high seven tackles and intercepted Drew Brees for his first career pick at New Orleans on Oct. 16
Williams did not play football at Texas-San Antonio. But he was a four-time All-America sprinter who won nine Southland Conference championships. At the University of Texas-El Paso championships in 2009, Williams ran the 100-meter dash in 9.90 seconds, the fastest time in the world that year.