The Giants announced roster moves ahead of the team's matchup with the Bears: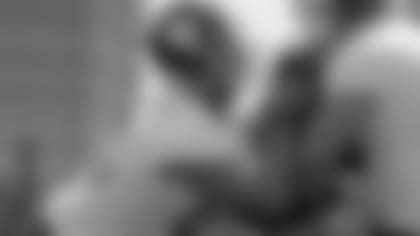 EAST RUTHERFORD, N.J. – Three of the four players on the Giants' final injury report this week were offensive linemen, so the team today bolstered the position group by signing Shane McDermott off their practice squad.


>
[Eye On the Bears: Scouting Report](http://www.giants.com/news-and-blogs/article-1/Eye-On-the-Bears-Breaking-down-the-matchup/e211a8be-dcb5-4894-a57c-50df637c8b3d)
>
[Giants Keys to Victory](http://www.giants.com/news-and-blogs/article-1/Giants-Keys-to-Victory-vs-Bears/14392804-9c5b-404a-8d44-c753d27b3a2b)
>
[Newhouse shows versatility](http://www.giants.com/news-and-blogs/article-1/Marshall-Newhouse-shows-versatility-on-O-Line/4f94e86d-f6ef-4581-95e2-081bd5e72df1)
>
[Giants vs. Bears history in 100 photos](http://www.giants.com/photos/photos/Giants-vs-Bears-History-in-100-Photos/39d9a3b7-6ef1-458f-954d-03f5756205ed)
>
[CrossFire: Biggest Key on Defense](http://www.giants.com/videos/videos/CrossFire-Giants-key-on-defense/4fb64ed4-1ccf-4356-a30d-4306a76b2dd6)

To create room on the roster, the Giants waived linebacker Deontae Skinner.
McDermott was re-signed on Thursday to the practice squad, where he had been from Sept. 4 until his contract was terminated on Sept. 21. He was also on the squad for the final seven games of the 2015 season. McDermott played in the Giants' first three preseason games this year. He has not played in an NFL regular-season game.
Skinner did two stints on the Giants' practice squad this season before he was promoted to the active roster on Oct. 11. He was inactive for each of the last four games.
Quarterback Logan Thomas was re-signed to the practice squad.