The Giants have signed wide receivers Ed Eagan and Canaan Severin and waived/injured WRs Keeon Johnson and Kevin Snead: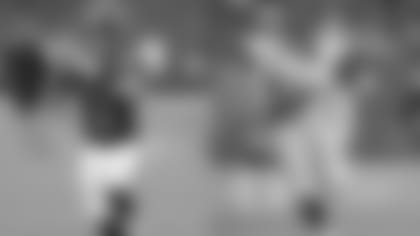 EAST RUTHERFORD, N.J. – Last Friday, Canaan Severin caught two passes for the Pittsburgh Steelers in the preseason opener against the Giants. Today, he is a member of the Giants.
Severin and Ed Eagan are the Giants' newest wide receivers. They joined the team this morning and replace Keeon Johnson (foot) and Kevin Snead (hamstring), who were waived injured. Neither of the newcomers has played in an NFL regular-season game.
Severin, 6-2 and 205 pounds, was originally signed as rookie free agent by the Steelers on May 1, 2016. He injured his shoulder early in training camp and spent the season on injured reserve. Severin caught two passes for 24 yards last week, but was waived on Monday.
At the University of Virginia, Severin caught 102 passes and scored 13 touchdowns.
Eagan, 5-10 and 193 pounds, was signed as an undrafted free agent by the Dallas Cowboys on May 6, 2016. After his release on Aug. 10, he was signed by the Cleveland Browns. Eagan was waived by the Browns and spent most of the 2016 season on the Buffalo Bills' practice squad.
Eagan is the Northwestern State career leader in receptions (177), receiving yardage (2,228), all-purpose yardage (5,651), kickoff returns (125) and kickoff return yardage (2,922).