*The Giants have suspended CB Eli Apple for the final week of the 2017 season: *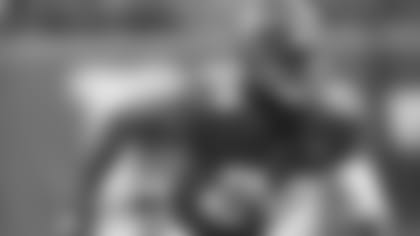 EAST RUTHERFORD, N.J. – The Giants today announced that they have suspended cornerback Eli Apple for the season's final week, including their game Sunday at home against the Washington Redskins.


NEWS
>
[LB B.J. Goodson placed on IR](http://www.giants.com/news-and-blogs/article-1/LB-BJ-Goodson-placed-on-IR-Giants-promote-WR-Marquis-Bundy/a3c0fa2b-bc4d-473b-9a2e-ae0be102e641)
>
[Cover 3: Takeaways from Week 16 ](http://www.giants.com/news-and-blogs/article-1/Cover-3-Takeaways-from-Week-16/11f930c4-31c7-4758-bac0-60ac8fbb4c2f)
>
[Rookie Progress Report](http://www.giants.com/news-and-blogs/article-1/Rookie-Progress-Report-Week-16-in-the-books/54da439f-6439-4874-8a06-b6ff85ed2ff5)
PHOTOS
>
[Giants vs. Redskins history in photos](http://www.giants.com/photos/photos/Giants-vs-Redskins-History-in-100-Photos/2a7166d9-0a5b-41cc-ac6b-0661faef0bef)
VIDEOS
>
["On The Line" with Dotts and Diehl](http://www.giants.com/videos/videos/On-The-Line-with-Dotts-and-Diehl/26ad678d-d60f-42d6-8521-eb130fc44f6c)

Apple was notified of the suspension this afternoon in a meeting with interim general manager Kevin Abrams and interim head coach Steve Spagnuolo.
"We have suspended Eli for a pattern of behavior that is conduct detrimental to the team," Abrams said.
Apple played in 11 games this season with seven starts. He had 49 tackles (41 solo) and eight passes defensed. Apple was inactive for four consecutive games from Nov. 19 to Dec. 10. He returned to action against Philadelphia on Dec. 17, and had a team-high nine tackles (seven solo).
Last Sunday in Arizona, Apple played only on special teams. Brandon Dixon and Ross Cockrell each played all 68 defensive snaps at cornerback.
"The way the practices went last week, we felt that the two guys that we played practiced better with the group and that's why we went in that direction," Spagnuolo said.
Spagnuolo addressed another Apple-related matter at his news conference today after safety Landon Collins was critical of the second-year pro in a radio interview yesterday.
"(Landon and I) had a quick conversation this morning and then I had a quick conversation with Eli," said Spagnuolo. "And then all three of us had a really good conversation and it was very productive and I'll just leave it at that. It's between them and they were really great."