NEW YORK - The Giants announced today they have tendered one-year contracts to restricted free agents DT Barry Cofield, WR Domenick Hixon, DE Dave Tollefson, WR Sinorice Moss, LB Gerris Wilkinson, WR Derek Hagan, OL Guy Whimper, OL Kevin Boothe and DB C.C. Brown. Cofield, Hixon and Tollefson received second round tenders.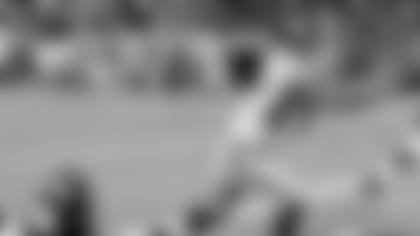 Moss, Wilkinson, Hagan, Whimper and Boothe received an original round tender, and Brown received a Right of First Refusal tender. If another club signs any of these players to an offer sheet, the Giants will have seven days to match that offer. If the Giants choose not to match, they will receive the appropriate compensation from the respective club.
The Giants have also tendered one-year contracts to three Exclusive Rights players: RB D.J. Ware, TE Scott Chandler and DB D.J. Johnson.