The Giants 2018 opponents and first round draft pick have been finalized: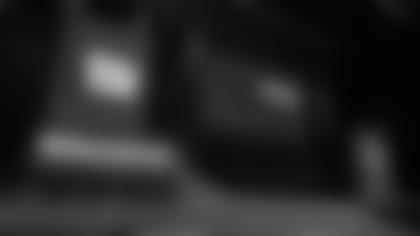 With the conclusion of the Giants' season, a piece of the puzzle was put in place.


NEWS
>
[Watch Giants vs. Redskins highlights](http://www.giants.com/news-and-blogs/article-1/D/ce6a63e8-9630-4aed-ac6b-f25f4aa69d6c)
>
[2018 opponents and draft pick finalized](http://www.giants.com/news-and-blogs/article-1/Giants-to-pick-2nd-in-NFL-Draft-2018-opponents-finalized/9f197476-c860-4fff-8e29-c4113967af51)
>
[Eli thanks fans, watch postgame reactions](http://www.giants.com/news-and-blogs/article-1/D/10c3bc36-96d9-43f0-8b25-aee6db2ea786)
PHOTOS
>
[Giants.com hands out game balls](http://www.giants.com/photos/photos/Giantscom-hands-out-gameballs-in-Sundays-win/48065b61-ab66-4358-a4da-d9ca39ebb4f1)
VIDEOS
>
[Top highlights from Giants vs. Redskins](http://www.giants.com/videos/videos/Highlights-Giants-18-Redskins-10/4795fa6b-05b2-4edb-9e7b-aad61d861f6c)

Big Blue secured the second overall pick in the 2018 NFL Draft, the highest selection for the franchise since taking Lawrence Taylor second overall in 1981.
The Giants have held three top-five picks since then, most recently in 2004 when they selected Philip Rivers fourth overall but then traded him, their 2004 third-round pick, and 2005 first- and fifth-round selections to the Chargers in exchange for Eli Manning, the first overall choice.
The Cleveland Browns had the first pick locked up for the second consecutive year heading into Week 17 while the Giants and Colts were in contention for second and third.
The 83rd NFL Draft will take place on April 26-28 at the Cowboys' AT&T Stadium in Arlington, Texas, marking the first time in history that it will be held at an NFL stadium.
Meanwhile, the Giants' 2018 opponents are finalized. In addition to six NFC East games, they will play the NFC South and AFC South as well as the same-place finishers from the NFC North (Bears) and NFC West (49ers).
The schedule is typically announced in the weeks leading up to the draft, but the locations are already set.