EAST RUTHERFORD, N.J. – The Giants will play a fifth preseason game in 2014 because of their first participation in the annual NFL/Hall of Fame Game in a dozen years.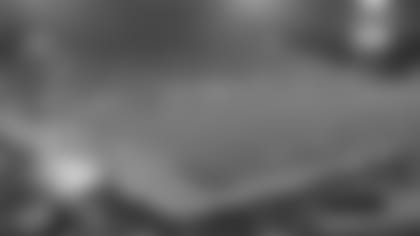 Giants in the Hall of Fame Game](http://www.giants.com/photos/photos/Giants-in-the-Pro-Football-HOF-Game/72087090-68b8-40ec-8e20-d24c698a5704) One night after Michael Strahan is inducted into the Hall, the Giants will face the Buffalo Bills in Fawcett Stadium, next door to the home of pro football's immortals in Canton, Ohio. The game will be played Sunday, Aug. 3 with kickoff scheduled for 8 p.m. The game will be televised by NBC.
It will be the Giants' fifth time playing in the game and first since Aug. 5, 2002, when they defeated the expansion Houston Texans, 34-17.
The Giants played in the inaugural Hall of Fame Game on Aug. 11, 1962, when they tied the St. Louis Cardinals, 21-21.
They also played in the game in 1972 (a 23-17 loss to Kansas City) and 1985 (a 21-20 victory over the Houston Oilers).
Buffalo played in the Hall of Fame game in 1974, 1989 and 2009.
Two of the seven members of the Hall of Fame Class of 2014 have ties to the participating teams.
Strahan spent his entire 15-season career with the Giants from 1993-2007 and also was selected to seven Pro Bowls. Wide receiver Andre Reed played 15 of his 16 seasons with the Bills from 1985-1999 and was also a seven-time Pro Bowler.
The Giants and Bills last faced each other in the preseason on Aug. 5, 1991, when the defending Super Bowl champion Giants won in Buffalo, 23-17.