Secondary Coach Peter Giunta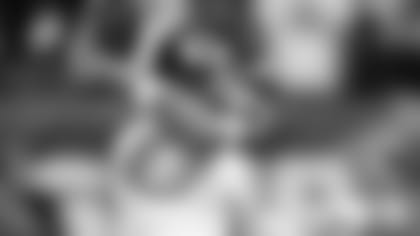 Know your opponent: Chiefs Roster Served as the Kansas City Chiefs defensive backs coach for five seasons prior to joining the Giants in 2006. In 2003, the Chiefs registered 25 interceptions, which ranked third in the NFL.
CHIEFS NEW YORK/NEW JERSEY-AREA CONNECTIONS
TE Anthony Fasano
Played tight end at Verona (N.J.) High School, where he caught 78 passes for 1,460 yards and 23 touchdowns as a senior in 2001.
LB Tamba Hali
Collected 64 solo tackles and eight sacks as a senior at Teaneck (N.J.) High School. He was a nominee for the 2001 New Jersey Gatorade Player of the Year Award.
TE Kevin Brock
Attended Hackensack (N.J.) High School and later Rutgers University, where he recorded 49 receptions for 541 yards and four touchdowns.
DE Mike Catapano
Attended Princeton University from 2009-12, where he recorded 145 tackles, 29 tackles for loss, 19 sacks and four forced fumbles.
CB Marcus Cooper
Played in 43 games for Rutgers University, recording 88 tackles, an interception, two fumble recoveries and six passes defensed.
LB Josh Martin
Attended Columbia University, where he recorded 140 tackles, 17.5 sacks, two forced fumbles and five fumble recoveries.
LB Dezman Moses
Attended Willingboro (N.J.) High School. As a senior, he recorded 87 tackles, five interceptions (two returned for touchdowns) and caught 35 passes for 596 yards with 10 touchdowns.
Quarterbacks Coach Matt Nagy
Born in Plainfield, N.J.