EAST RUTHERFORD, N.J. –** The Giants are either absolutely convinced they're going to turn their season around starting Sunday or they are very good actors.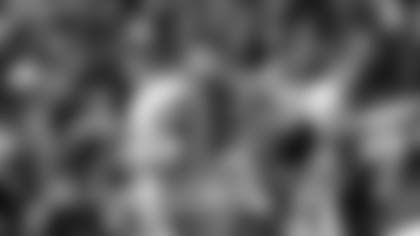 View Updated Injury Report](http://www.giants.com/news-and-blogs/Watch-Videos/article-1/Whos-Playing-Whos-Not-Snee-Baas-Out/011c8fd6-6fee-428b-88fd-7558a71a174d) Saddled with a 0-3 record and some statistics and rankings that are downright ugly, the Giants travel to Kansas City to face a Chiefs team that won its first three games and has put together some impressive numbers. It's matchup of two teams figuratively traveling in opposite directions, with the Giants stepping into one of the league's most inhospitable venues for a visiting team, Arrowhead Stadium.
But the Giants believe they shall overcome it all – their poor start, the Chiefs, the stadium's brain-numbing noise – and walk out with their first victory of 2013.
"We'll definitely be a different team come Sunday," cornerback Terrell Thomas said.
"So far we haven't been doing it, but I'm pretty sure we'll come out with a win this week," defensive end Jason Pierre-Paul said.
"I think everything will be good," wide receiver Hakeem Nicks said. "I was always taught to rejoice at a time like this, because a blessing's coming."
Strong words indeed, but as the Giants all know, talk is cheap and you have to play the game. And the Giants simply haven't played well in losing to Dallas, Denver and especially last week at Carolina, where they absorbed a 38-0 beating at the hands of the Panthers that still stings.
If Nicks is correct and a blessing is coming, it better show itself soon. Only one team in NFL history has made the playoffs after starting a season 0-4. The 1992 San Diego Chargers went on an 11-1 run to win the AFC West title. Right now, the Giants will settle for one win. And the players know they desperately need one on Sunday.
"Definitely a must-win, hands down," Nicks said. "It's a time where we need to come together as a team, which I think we're doing. We're going to get everything turned around, and everything will be fine.
"It's definitely a different feeling (this week). Backs against the wall. You know how it is with our backs against the wall. Obviously, it's a start none of us intended, but you know what? We're in it. We did it to ourselves. You've got to be a man about it and come out fighting."
Although he's never been 0-3 before, Eli Manning is approaching this game as he does any other.
"I go into every game feeling it's a must-win," Manning said. "I've never gone into a week saying, 'All right, it's okay if we lose.' We're fighting. We're going to compete and try to find a way to win.'"
It's no secret what they must do. The Giants need to stop committing turnovers (they have an NFL-high 13, including eight interceptions by Manning), do a better job protecting the quarterback (11 sacks) and running the football (a league-low 44.3 rushing yards per game). Defensively, the Giants have given up too many points (an NFL-high 115 through three games) and their once-lethal pass rush has been missing in action (three sacks).
The Giants' task has become tougher because of their long injury list. Two veteran offensive linemen, guard Chris Snee (hip) and center David Baas (neck), won't play. Tom Coughlin hasn't said who will start in their place. Veteran David Diehl practiced for the first time this week since undergoing thumb surgery on Aug. 21, but is listed as doubtful. The other linemen on the roster - James Brewer, Jim Cordle and Brandon Mosley – collectively have one career start.
Defensively, cornerback Corey Webster will miss his second straight game with a hip injury.
No cavalry is going to arrive to save the Giants. But Tom Coughlin liked what he saw from the players at practice.
"The guys came out and their attitude was good," Coughlin said. "They went to work. We've had some good practice days trying to overcome some of the obstacles that we have in terms of the way we've been playing and our execution, and they've grasped and tried hard and worked hard this week. We're trying to advance some of these younger offensive linemen along, as far as guys that haven't played much, as fast as we can. We're just working the best we can and the players have a good attitude about it.
"You may see some things of difference, you may not see a lot. You may see a personnel combination that you, perhaps, haven't seen before. That's a little bit of tinkering, but basically, we are who we are and we have to make corrections and go on. We've got to get better."
That's no easy task against the Chiefs. The Giants' remodeled line will face a defense that leads the NFL with 15 sacks. Linebacker Justin Houston, already twice named the AFC Defensive Player of the Week, has 7.5 by himself. Kansas City has allowed just three touchdowns in three games. On offense, the Chiefs have no turnovers and a quarterback in Alex Smith who avoids putting his team in precarious situations.
It seems like a long list of factors conspiring against the Giants. But the players are confident their season's revival can begin in Arrowhead.
"When you're 0-3 it is very hard to be positive, considering all the goals you have set for your team and individually," defensive end Justin Tuck said. "But you realize that the only way you can help yourself get out of these situations is to be positive and look at some of the things that you're doing right and take the things that you're not doing right and try to find solutions for them. You can't look at it like, 'Oh God, we're 0-3.'
"The way I look at it is what a great story it will be if we figure out a way to right this ship and go on and make the playoffs and get an opportunity, hopefully, to play in the Super Bowl. That would be a tremendous turnaround. That's how I look at it. Instead of looking at 0-3 and thinking it's going to be a long year, I look at it as 0-3, we're going to right this ship."