EAST RUTHERFORD, N.J. –** Two Giants named Justin, Tuck and Pugh, will make their 2013 preseason debuts Sunday night, but the similarities between them pretty much end there.
Tuck is a nine-year veteran who has played in approximately 25 of these August affairs. A two-time Super Bowl champion and two-time Pro Bowler, he doesn't need a preseason game to prove he can play at this level.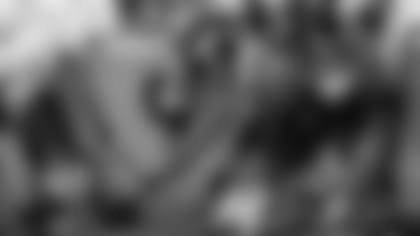 Giants vs. Colts Broadcast Info](http://www.giants.com/broadcast-info.html) "You've just got to sharpen the tools," said Tuck, who did not play last week in Pittsburgh because of a tight back.
Pugh is still trying to get a grip on his toolbox. The Giants' first round draft choice this year, Pugh missed a week of practice and the victory over the Steelers after suffering a concussion. He will play in an NFL game for the first time when the Giants host the Indianapolis Colts in MetLife Stadium.
"No pressure at all," Pugh said. "I think when you step out there, it doesn't matter what round you're drafted in. You're in the lineup against a guy and that's the battle, regardless of a first round pick and wherever they're from. So just go out there and play every play. Do what I have to do and do my job."
Tuck knows that drill. He has played in 111 regular-season and 10 postseason games in a career that began in 2005. Some veterans with his pedigree would be happy to stay out of harm's way this month and play their first game in September. Tuck is not among them, in part because he remembers how his good friend and mentor, Michael Strahan, struggled early in the season after skipping training camp in 2007.
"The longer you play the less preseason you need but you need some snaps," Tuck said. "I remember Strahan one year when we actually played Dallas the first game, he sucked it up, he played, but he had no preseason and he could tell. I remember on the plane back he was like 'Man, that was the worst game of my life.' You tend to second-guess everything you're doing when you haven't gotten the opportunity to get in the groove. You can't do that against a quality football team and still be successful. For me, I think two preseason games would be good. The last two, get your body ready to go, mentally ready to go, your eyes sharp and things like that but I appreciate preseason, I really do."
Tuck said he needs these games in part to re-acclimate his body to the physical side of football.
"In camp we don't do a lot of hitting, so your body still feels pretty good," Tuck said. In a game, those guys aren't going to pull off if you're off your position or that double team is actually going to try to move you completely off the ball, so it's different. In camp, you don't form up tackle. You have to practice that stuff, you have to getting back to the fundamentals. I think the first preseason game, for a lot of vets, should be strictly to work on your fundamentals, in a football sense. But you've also got the changing personnel from a coaching point, there's so much other stuff from a coaching perspective but just playing the game, I think it's all about the fundamentals and getting back in the groove of things."
Pugh's concerns will likely be more assignment-oriented, as they are for so many rookies. He must prove he has a grasp of the offense and do so at an old/new position. A left tackle throughout his career at Syracuse, Pugh played right tackle in the spring and early in training camp. Since returning to the field on Monday, Pugh has been the second-team left tackle.
"I'll probably be playing both tackles," Pugh said. "Wherever coach wants me, that's where I'll be.
"I felt like playing right tackle all through OTAs and training camp is great for me and helped me get used to that side. Left tackle is where I played for the past four years, so I felt very comfortable there as well. I think either side I'm playing I feel comfortable and can execute at a high level."
Pugh is confident he'll be able to do that despite dealing with a potential case of debut jitters.
"I always get nervous before a game, but once you start playing, it all goes away," Pugh said. "Probably right before the game, I'll be a little nervous. But when I step on the field and get that first hit in, I'm good to go."
Tight end Larry Donnell was forced to leave practice early on Friday after landing awkwardly while attempting to catch a pass. Donnell suffered a sprained knee on the play but participated in the team's walkthrough Saturday morning. He is not expected to play against the Colts on Sunday night.
The Giants and Colts are meeting in the preseason for the first time since 1984, the year the visitors moved to Indianapolis from Baltimore. The Colts lead the preseason series, 6-5.
To provide a safer environment for the public while attending Giants games at MetLife Stadium, the team announced today an NFL policy that limits the size and types of bags and purses that may be brought into the stadium.
The NFL Committee on Stadium Security in May unanimously recommended the implementation of this measure to continue to enhance public safety. It was discussed with all clubs at the May league meeting and will be implemented at all NFL stadiums this preseason.
The Giants strongly encourage fans to not bring any type of bags, but outlined today what is permissible. Fans will be able to carry the following style and size bags into the stadium:
--One bag that is clear plastic, vinyl or PVC and does not exceed 12" x 6" x 12.", OR
--A one-gallon clear plastic freezer bag (Ziploc bag or similar) AND
--In addition to one of the clear bags noted above, fans may also carry in a small clutch bag, approximately the size of a hand, with or without a handle or strap.
--An exception will be made for medically necessary items after proper inspection at the Stadium entry gates.
Prohibited items include, but are not limited to: purses larger than a clutch bag, coolers, briefcases, backpacks, fanny packs, cinch bags, luggage of any kind, seat cushions, computer bags, camera bags, binocular cases or any bag larger than the permissible size.
Please Note: The Giants distributed team logo clear bags (12"x6"x12"), which meet the NFL's new carry-in policy specifications, to their season ticket holders. Each season ticket holder received one bag for every two tickets on their respective account.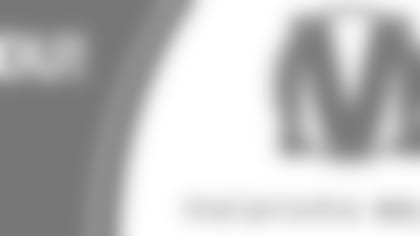 ](http://www.melanomaexposed.com)The Giants are teaming up with Melanoma Exposed™ for a second year to offer free skin cancer screenings at the Giants vs. Indianapolis preseason game on Sunday, Aug.18 from 2:00 – 7:00 p.m. Stop by our screening tent before the game just outside the Verizon Gate. For more information, visit www.melanomaexposed.com. Melanoma Exposed is an educational campaign – led by melanoma advocacy groups, former professional football coach Bill Cowher and Bristol-Myers Squibb – to raise awareness of melanoma and its risk factors and to encourage people to get screened.