Punter Steve Weatherford
Played for the Jets from 2009-10. In 2010, Weatherford tied an NFL record by placing 42 punts inside the 20-yard line as a member of the Jets.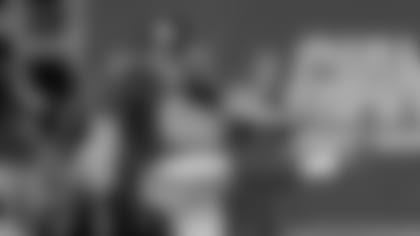 Giants vs. Jets Broadcast Info
](http://www.giants.com/broadcast-info.html) Cornerbacks Coach Peter Giunta
Held the same position for the Jets from 1995-96. In 1995, the Jets led the league in pass defense (171.3 yards per game).
Linebackers Coach Jim Herrmann
Held the same position for the Jets from 2006-08. In 2008, he helped coach a Jets defense that finished seventh against the run (94.9 yards a game).
Assistant Special Teams Coach Larry Izzo
Played for the Jets during the 2009 season. He was credited with 18 special teams tackles before going on injured reserve with a back injury on Dec. 10.
Safeties Coach David Merritt
Served as defensive assistant/linebackers coach with the Jets from 2001-03.
Assistant Strength and Conditioning Coach Markus Paul
Spent two seasons on the coaching staff of the Jets, in 2005 as the director of physical development and the following year as the head strength and conditioning coach.
*His father, Phil Simms, played for the Giants from 1979-93 and was named MVP of Super Bowl XXI.
*Spent the majority of the 2008 season on the Giants' practice squad, before being activated to the 53-man roster on Dec. 3, 2008.
JETS NEW YORK/NEW JERSEY-AREA CONNECTIONS
QB Matt Simms: attended Don Bosco Prep (N.J.). He threw for over 6,000 yards and 60 touchdowns in his high school career. He was also a teammate of Giants DE Justin Trattou.
WR Michael Campbell: attended Edison (N.J.) High School. He received first-team All-Middlesex County honors.
CB Kyle Wilson: helped lead Piscataway (N.J.) High School to three state championships.
S Jaiquawn Jarrett: led Fort Hamilton (N.Y.) High School to its second consecutive PSAL City Title and earned All-State honors as a senior.
LB Troy Davis: raised in Queens, N.Y.
T D'Brickashaw Ferguson: earned SuperPrep and PrepStar All-America honors while at Freeport (N.Y.) High School.
OL Willie Colon: attended Cardinal Hayes (Bronx, NY) High School. As a senior at Hofstra University, Colon was named an All-Atlantic 10 first-team selection.
DL Antonio Garay: selected as an All-American in both football and wrestling at Rahway (N.J.).
OL Oday Aboushi: earned second team all-state honors as a senior at Xavarian (N.Y.) High School..
T Dennis Landolt: selected first-team All-State after not allowing a sack in three seasons at Holy Cross (N.J.) High School.
WR K.J. Stroud: earned selections to the All-City and All-State teams at Fort Hamilton (N.Y.) High School.
WR Ryan Spadola: grew up in Howell, N.J.
DT Muhammad Wilkerson: played football at Linden (N.J.) High School, where he earned second-team All-Union County honors.
WR Vidal Hazelton: originally from Staten Island, N.Y.
TE Chris Pantale: attended Wayne Valley (NJ) HS where he earned Associated Press All-State third-team honors as a senior tight end.
Assistant Offensive Line Coach Ron Heller: attended Farmingdale (N.Y.) HS, where he lettered in football and was the 1980 New York State heavyweight wrestling champion.