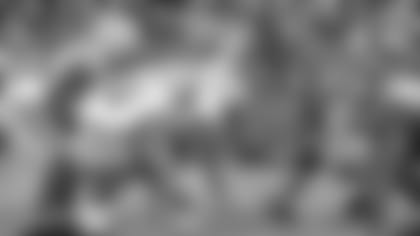 DT Cullen Jenkins
Originally signed as a rookie free agent by the Green Bay Packers on May 2, 2003, he played seven seasons in Green Bay, where he recorded 271 career tackles, 29 sacks, five forced fumbles and five fumble recoveries.
Defensive line coach Robert Nunn
Served as defensive tackles coach with the Packers from 2005-08.
PACKERS NEW YORK/NEW JERSEY-AREA CONNECTIONS
DE Mike Daniels Jr.
Born in Stratford N.J., and lettered three times as a defensive lineman and running back at Highland Regional High School in Blackwood, N.J.
S Jerron McMillian
Earned all-state, all-county, and all-conference recognition as a safety at Hillside (N.J.) High School.
LB Dezman Moses
Born in Mount Holly, N.J., and was a four-year letterman in football, baseball, and basketball at Willingboro (N.J.) High School. Moses earned first team all-county, all-conference, and All-South Jersey honors as a senior after recording 87 tackles and five interceptions.
TE Andrew Quarless
Born in Brooklyn, N.Y. and attended Uniondale (N.Y.) High, where he was rated the 11th tight end prospect in the nation by Scout.com.
DT B.J. Raji
Born in New York City and attended Westwood Regional High School (N.J.), where he earned all-state, all-North Jersey, and all-county honors as a senior.