WR Louis Murphy
Traded to the Panthers from Oakland on July 24, 2012. In 2012, Murphy caught 25 passes for 336 yards and one touchdown.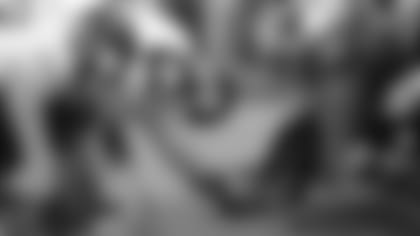 Know your opponent: Panthers](http://www.giants.com/photos/photos/Know-Your-Opponent-Carolina-Panthers/150dd267-5ef9-4ad7-b721-2898a3ecd6dd) PANTHERS CONNECTIONS
LB Chase Blackburn
Played eight seasons for the Giants and produced the best season of his career with the New York Giants in 2012, starting 15 games and tallying a career-high 97 tackles, three sacks, one interception and four forced fumbles.
WR Domenik Hixon
Played for the Giants from 2007-2012 and set the then single-season Giants' record in 2009 with 57 kickoff returns for 1,291 yards.
General Manager Dave Gettleman
Spent 15 seasons with the Giants, including his last season as the team's senior pro personnel analyst. He joined the Giants in the 1998 as then-director of pro personnel Tim Rooney's assistant and was then promoted to director of pro personnel, a position he held for 13 seasons, upon Rooney's retirement. During Gettleman's tenure with the Giants he was part of three Super Bowl teams.
Linebackers coach Al Holcomb
Served as a defensive assistant (2011-2012) and defensive quality control coach (2009-2010) with the New York Giants.
Offensive line coach John Matsko
Assumed the same role with the New York Giants in 1997-1998.
Running backs coach Jim Skipper
Helped the New York Giants improve their running game as a running backs coach from 1997-2000. In his first season with New York, the Giants finished seventh in the NFL in rushing.
NORTH CAROLINA AREA CONNECTIONS
WR Hakeem Nicks: started all 36 games he played for the University of North Carolina and led the team in receptions in each of his three seasons. He set 14 school records, including catches, receiving yards and touchdown catches.
RB Andre Brown: attended Rose High School (Greenville, N.C.), where he was a Parade All-American as a senior. Brown holds the N.C. State freshman single-game rushing record with 248 yards.
DT Markus Kuhn: played in 48 games for N.C. State and had 117 tackles, 18.5 tackles for losses and 7.5 sacks.
Defensive coordinator Perry Fewell: born in Gastonia, N.C. and began his coaching career as a graduate assistant at the University of North Carolina from 1985-86.
Special teams coordinator Tom Quinn: began his coaching career at Davidson College as the linebackers coach in 1991.
Defensive assistant Rob Leonard: played three seasons at N.C. State from 2006-08. Leonard also was a graduate assistant at N.C State from 2010-12.
Safeties coach David Merritt: was an All-ACC linebacker at N.C. State in 1992.
Tight Ends coach Michael Pope: born in Monroe, N.C. and played quarterback at Lenoir-Rhyne College, where his team won one national championship.