EAST RUTHERFORD, N.J. – Notes and statistics from the Giants' 24-3 victory against the Washington Redskins in MetLife Stadium:
*The Giants won their second consecutive game and improved to 2-2, the first time they haven't been below .500 since the end of the 2016 season.
*The Giants are now 1-1 at home and 1-1 in NFC East games.
*The Giants did not allow the opponent to score a touchdown for the first time since a 12-9 overtime victory against Kansas City on Nov. 19, 2017.
*Quarterback Daniel Jones was not sacked, the second time in Pat Shurmur's 20 games as head coach and the first time since Dec. 23, 2018 at Indianapolis the Giants did not allow sack.
*Washington totaled just 176 offensive yards, the fewest allowed by the Giants since the Minnesota Vikings gained 164 yards on Dec. 13, 2010.
*The Redskins rushed for 55 yards, the third time in six games dating back to last season a Giants opponent did not exceed that figure. The Colts rushed for 49 yards and Dallas 51 yards last Dec. 23 and 30. The previous low this season was 89 yards on the ground by the Cowboys in the season opener.
*Washington's 121 passing yards were the fewest by a Giants opponent since Tennessee had 86 yards through the air in a 17-0 defeat of the Giants last Dec. 16.
*The Redskins managed only eight first downs, the fewest by a Giants foe since the Seattle Seahawks had eight on Nov. 7, 2010.
*The Giants' defense had three sacks, the third game in a row the unit had at least that many.
*The Giants' defense forced a turnover on the game's first possession when rookie linebacker Ryan Connelly intercepted a Case Keenum pass on the game's third play and returned it five yards to the Washington 32-yard line. Connelly got an assist from cornerback Janoris Jenkins, who hit the intended receiver, Robert Davis, causing the ball to pop in the air.
Connelly's pick gave the Giants their first takeaway on an opponent's opening offensive series since Dec. 2, 2018, when linebacker Alec Ogletree intercepted a pass by Chicago quarterback Chase Daniel and returned it eight yards for a touchdown.
*The Giants' first possession following Connelly's interception ended successfully when Daniel Jones threw a six-yard touchdown pass to Wayne Gallman. The Giants have scored on all four of their opening offensive drives this season, three touchdowns (at Dallas and vs. Buffalo and Washington) and one field goal (at Tampa Bay). That is their longest first-series streak since they scored in five consecutive games from Sept. 13-Oct. 11, 2009 (two field goals and three touchdowns).
*Gallman also scored a touchdown on the Giants' second drive on a one-yard run in the second quarter. The Giants had last scored touchdowns on each of their first two offensive possessions last Dec. 23 at Indianapolis, on Saquon Barkley's one-yard run and Eli Manning's three-yard pass to Scott Simonson.
*Gallman's second touchdown capped a 94-yard drive that was the Giants' longest since a 95-yarder vs. Tampa Bay on Nov. 18, 2018.
*The Giants led at halftime, 14-3. It was the first time they held an opponent without a first-half touchdown since…the last time they faced Washington. On Dec. 9, 2018, they owned a 34-0 lead after two quarters in FedEx Field.
*Jones became the first Giants quarterback to win his first two starts since Danny Kanell in 1997 and the first rookie quarterback to do so since Phil Simms in 1979.
*Jones completed 23 of 31 passes for 225 yards, one touchdown and two interceptions for a passer rating of 78.0.
*Jones threw his first career interception with 8:17 remaining in the second quarter when his pass for Sterling Shepard was picked off by cornerback Quinton Dunbar. The rookie's first interception was on his 61st career throw.
On the Giants' next series, Jones experienced an unpleasant déjà vu when another pass to Shepard was again intercepted by Dunbar.
*Dunbar was the first Giants opponent to intercept two passes in a game since Oct. 28, 2018 – Washington's previous visit to MetLife – when safety D.J. Swearinger swiped two Manning passes.
*Gallman started at running back in place of the inactive Saquon Barkley (ankle injury) and rushed for 63 yards on 18 carries. The rushing attempts were a career-high and the 63 yards rank second, behind his 81 yards vs. Washington on Dec. 31, 2017.
*Gallman scored the game's first touchdown on a six-yard pass from Jones. It was his second career touchdown reception. His previous scoring catch was in his first NFL game, on Oct. 1, 2017 at Tampa Bay, on a four-yard pass from Manning.
*Gallman also scored the Giants' second touchdown on a one-yard run in the second quarter. It was his second rushing touchdown of the season; he scored on a two-yard run at Dallas on Sept. 8. Gallman is the first Giants player to score on a reception and a rushing attempt in the same game since last Nov. 18, when Barkley also scored on a six-yard catch, plus runs of five and two yards, against Tampa Bay.
*Rookie running back Jon Hilliman made his NFL debut with 33 yards on 10 carries. But he lost a fumble on the Washington two-yard line in the third quarter.
*Sterling Shepard led the Giants' receivers with seven catches for 76 yards. He also had a game-long 23-yard run. It was the second game in a row Shepard had the Giants' longest run; he had a 19-yard last week in Tampa.
*Safety Jabrill Peppers scored the Giants' third touchdown when he intercepted a Dwayne Haskins pass and returned it 32 yards to the end zone with 1:19 remaining in the third quarter. It was the Giants' first defensive touchdown since their previous game vs. Washington last Dec. 9, when safety Curtis Riley picked off a Mark Sanchez pass that was tipped by Kareem Martin and returned it nine yards for a score.
The interception was the third and the touchdown the first of Peppers' three-year career.
*Janoris Jenkins intercepted two Haskins passes in the fourth quarter, his 19th and 20th career interceptions, and his first since Nov. 23, 2017 at Washington. It was the third game in which Jenkins has intercepted two passes. He also did it on Nov. 25, 2012 for the Rams at Arizona and Oct. 9, 2016 for the Giants at Green Bay.
*The Giants sacked Dwayne Haskins twice and starter Case Keenum once. Connelly had a full sack and Markus Golden, Dalvin Tomlinson, Oshane Ximines and Tuzar Skipper each had a half-sack – a career first for Skipper.
*Connelly had the first of the Giants' four interceptions, their first four-pick game since Nov. 18, 2018 vs. Tampa Bay. It was Connelly's second interception in as many weeks. He got his first career interception last week at Tampa Bay. Connelly is the first Giants defender with picks in consecutive games since Ogletree last year vs. Chicago and at Washington (Dec. 2-9).
*On Washington's next series, Connelly picked up his first career sack when he dropped Keenum for a two-yard loss. Connelly became the first Giants player with an interception and sack in the same game since cornerback Dominique Rodgers-Cromartie at Washington on Jan 1, 2017, and the first Giants linebacker with that double since Kawika Mitchell at Buffalo on Dec. 23, 2007.
*Inside linebacker David Mayo, who joined the Giants on Sept. 2, made his first start of the season, the fifth of his five-year career, and his first since Oct. 7, 2018, when he played for the Carolina Panthers against the Giants. Mayo led the Giants with eight tackles (four solo).
*Tight end Garrett Dickerson and linebacker Nate Stupar made their season debuts.
*Linebackers Connelly (knee) and Lorenzo Carter (neck) suffered second-half injuries.
*Washington, now 0-4, lost last Monday night to Chicago. The Giants are 11-18 since 1990 against teams that played the previous Monday night.
*The Giants' inactive players were running back Saquon Barkley (ankle), who missed the first game of his two-year career; linebackers Alec Ogletree (hamstring) and Tae Davis (concussion); tight end Kaden Smith; offensive linemen Chad Slade and Eric Smith; and quarterback Alex Tanney.
*This was the Giants' first home game in the 10-year history of MetLife Stadium in which Eli Manning did not play.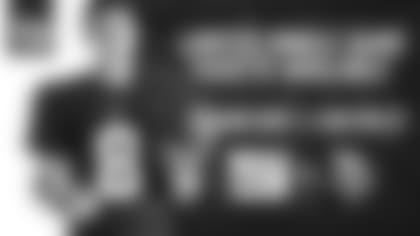 Limited tickets on sale for Giants vs. Vikings
See the Giants take on the Vikings on Sunday, October. 6 at 1:00 PM ET