The New York Giants play the Minnesota Vikings at home in Week 5 on Sunday, Oct. 6. Kickoff is 1pm in MetLife Stadium. This week's game marks the 26th regular-season meeting between the two teams. A win on Sunday would improve the Giants' all-time record against the Vikings to 11-15. A victory over the Vikings would also improve the Giants' home record to 6-7. The teams last met in Week 4 of the 2016 season in U.S. Bank Stadium, when the Giants lost, 24-10. The teams last met in MetLife Stadium Oct. 21, 2013, when the Giants won, 23-7. The Vikings are coming off a 2-2 start to the season and a Week 4, 16-6, loss to the Chicago Bears.
Play-by-Play: Kenny Albert
"Giants Postgame Live, presented by Mercedes," is the official one-hour postgame show that will air immediately on MSG Networks following every regular season and playoff game. 
Watch the Giants on Yahoo Sports or the Giants App, free on your phone or tablet. (Geographic and device restrictions apply. Local & primetime games only. Data charges may apply.) Giants App
Download the Giants' official app for iPhone, iPad and Android devices
Station: WFAN 660AM/101.9 FM
Sideline: Howard Cross & Madelyn Burke
Pre/Postgame: Lance Medow, Jeff Feagles, Paul Dottino, John Schmeelk
The Giants pregame show will begin at 11:30 am on WFAN 660 AM and 101.9 FM. The postgame show can be heard immediately after the game on WFAN 660 AM and 101.9 FM.
Listen to "Giants en Español" on WQBU-FM 92.7.
Watch the Giants on Yahoo Sports or the Giants App, free on your phone or tablet (Geographic and device restrictions apply. Local & primetime games only. Data charges may apply)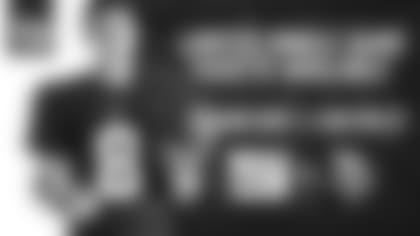 Limited tickets on sale for Giants vs. Vikings
See the Giants take on the Vikings on Sunday, October. 6 at 1:00 PM ET