EAST RUTHERFORD, N.J. –** This week, the Giants have been in the unusual position of preparing for an opponent that is both familiar and mysterious.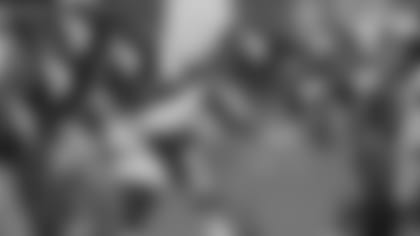 Know Your Opponent: Vikings Roster](http://www.giants.com/photos/photos/Know-Your-Opponent-Minnesota-Vikings/afbb45a7-cb71-4283-bea0-9a2b57151ba0) On Monday, they will host the Minnesota Vikings, a team many of the current players faced when the teams last met three years ago. Those players and the newcomers are well-acquainted with the current Vikings, thanks to their tape study, meetings and practices.
Minnesota has a new quarterback in Josh Freeman, but he's no stranger to the Giants. Thirteen months ago, on Sept. 16, 2012, the Giants defeated a Tampa Bay Buccaneers team quarterbacked by Freeman.
So they know the Vikings and they know Freeman. But they are less sure how that team and that player will operate together. Freeman signed with the Vikings on Oct. 8, soon after his release by the Bucs (for whom he started the first three games this season). He was inactive last week, so he has yet to play a down for Minnesota, which creates an aura of uncertainty as they prepare for the game.
"It's a little harder to prepare, because you don't have the background of games and years of film to watch," defensive end Mathias Kiwanuka said. "But we've played this quarterback and we've played this team. We understand what they have in the run game and we just feel like if we go out there and we execute whatever our game plan is, then we should be okay against anybody. In terms of facing a quarterback, you just have to understand if he's a scrambler, where does he like to run, how much time does he spend in the pocket, those kinds of things. You can get that from the games he's played with other teams, because you just can't change that overnight."
Kiwanuka said the Giants should benefit from their meeting with Freeman last year.
"Having faced him in recent years does help a lot," he said, "because that's something that we can go back to in terms of what his tendencies are and what he likes to do."
Perhaps no Giant is as familiar with Freeman as linebacker Jon Beason, acquired two weeks ago from Carolina, which is in the NFC South with Tampa Bay. From 2009-2012, Beason stood directly across the line of scrimmage from Freeman in four games.
"I know the kid is a competitor," Beason said. "I've played against him numerous times, especially in his best year in 2010, his second year out. He's more than capable, he's a good dude. I know him personally and he can make all the throws, he scrambles better than people think, so not having him on tape kind of hurts us on the defensive side, because it leaves you guessing."
Beason said his knowledge of Freeman will help his preparation, but only so much.
"His attributes, how he manages the game – yes," Beason said. "But what they're going to do with him - no."
How extensive the Vikings' game plan is will be one of intriguing questions to be answered Monday night. The popular perception is that a team will simplify its offense for a quarterback taking over during the season, particularly one that has to learn the offense. But the Giants are not expecting to get a lite version of Minnesota's playbook.
"I don't think they'll be vanilla," defensive coordinator Perry Fewell said. "I don't know what they'll be. Yes, he's been there a couple of weeks. He's a veteran quarterback. He's had enough starts. The head coach feels comfortable enough to give him the reins. I don't think he wants to come in and run a vanilla offense. I think he feels comfortable enough that he has enough offense to come in and compete."
"I know him to be a smart dude," Beason said. "Just like anything, I got thrown in the fire, put it all out there and see if you can handle it. If you handle it well, then you're good; if not, then they'll scale back. We all know quarterback is a special position, so you can only do so much."
Of course, the Vikings don't need to rely too much on Freeman, because they have Adrian Peterson, who was named the NFL's Most Valuable Player last season, when he rushed for 2,097 yards, just eight yards shy of the NFL record Eric Dickerson set in 1984.
"That's a pretty good security blanket," Fewell said.
Fewell considers Peterson the league's most dangerous back.
"I don't think there's any doubt about it," Fewell said. "He was the MVP of the league last year and he's dynamic.
"It's vitally important that we definitely keep him from that second level and if he hits that third level he's got such a gear that you normally don't catch him. And he's a very patient runner. When I say patient, you can contain him, contain him, contain him, and then 'bam,' he's out. That's what we've seen on tape. Teams have really gotten after him and have done a good job and once you vacate a gap or once you miss a tackle, he makes a big play."
"He always gives an extra effort, meaning you can't assume that the man who hits him is going to get him down," Kiwanuka said. "We have to be able to fly around and make sure that everybody's struggling and straining to get to the ball, because he's going to fight for those extra yards. And just be technically sound, being in your gap and holding your gap until the end of the play, because he's looking for that cutback, that jump cut."
If Peterson gets in a groove, Freeman's most important job will be to simply hand him the ball.
*Beason could wear the defensive helmet with the speaker, which would give him the responsibility to relay Fewell's calls to the huddle.
"We are seriously thinking about it and considering it," Fewell said. "He's a very smart and intelligent football man and we think he can handle a lot of those situations. We haven't made a firm decision on it, but we're leaning that way."
*The Giants have five sacks in six games. What can they do to put more pressure on the quarterback?
"Sometimes you've just got to whip somebody's (butt) and you've got to get to the quarterback," Fewell said. "We can try to become more creative and do some things of that nature, but it just comes down to you've got to win an individual battle and sometimes you've got to beat two people. If the ball is coming out quick, sometimes you've just got to will yourself to get there and even if the ball comes out quick, knock it down. There's no magical formula. There's no scheme or anything like that. It's like turnovers; they come in bunches. Sacks haven't come in bunches for us right now, and we're working hard to rectify that situation and it's going to happen for us. We're talented enough that it will happen for us."