The Giants have waived five players from the roster ahead of rookie minicamp: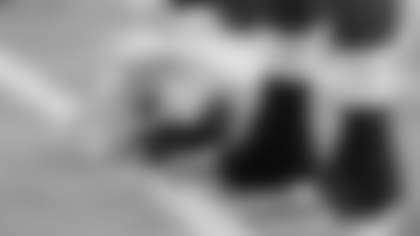 EAST RUTHERFORD, N.J. – In advance of a rookie minicamp this week that will include many promising free agents, the Giants today cleared roster space by waiving five players.
Only one – safety Ryan Murphy – played in a regular-season game for the Giants. Murphy played in the final three contests in 2017 and had one special teams tackle.
The other players who were released today were guard Damien Mama, wide receiver Canaan Severin, running back Terrell Watson and punter Austin Rehkow.
Mama was signed last Dec. 12 off the Kansas City Chiefs' practice squad and was inactive for the season's last three games.
Severin was with the Giants last summer and caught four passes for 43 yards in the 2017 preseason. He was signed to the Giants' practice squad on Dec. 27 and to a reserve/futures contract on Jan. 1.
Watson, who has 36 rushing yards in 11 NFL games, was signed by the Giants on Jan. 24.
Rehkow, a first-year punter, was in the Buffalo Bills' training camp last year and was signed by the Giants on New Year's Day.