EAST RUTHERFORD, N.J. –** Jerry Reese and Tom Coughlin meet the day after every game to discuss players, plays, results and the future. When they arrived for one of those sessions during the Giants' 0-6 start, Coughlin was understandably not in the best of spirits.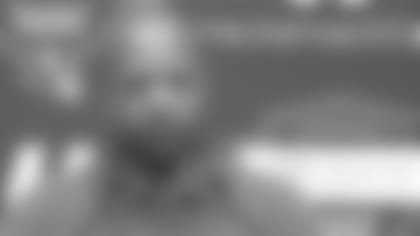 Watch: Sights and Sounds](http://www.giants.com/videos/videos/Sights-and-Sounds-Eagles-Game/09ccfdc2-ff48-4460-96d3-be11d993bfe7) "Coach, the sun came up," Reese said. "He was like, 'Really, it did?'"
Today, in his first extended discussion with reporters since training camp, Reese made it clear he believes the sun can continue to shine on the Giants for the remainder of the season. The team is 2-6 entering its bye week after victories over Minnesota and Philadelphia following a 0-6 start.
"The best thing I could come up with after the 0-6 start is, 'Coach, we've got a 10-game season left. Let's start now,'" Reese said. "We've been able to scratch out a couple of wins and obviously we can play better, we expect to play better and we'll have to play better if we want to continue to right the ship. We still have a chance and we have a lot of pride in this building. Our players have a lot of pride and our coaches have a lot of pride and of course our head coach has a lot of pride. I still believe we can get it turned around, but we don't have a lot of margin for error.
"I'm an optimist and I'll always think at some point we're going to stop the bleeding and it's going to get turned around. Because at times in the game, if you look back, the defense has done some things that keep us in the games, but we were turning the ball over at a high rate. In this league, if you turn it over at a high rate, it's hard to win. We have to play better as a unit. When I say as a unit, I mean offense, defense and special teams and I expect us to do it. I talked to Tom this past Monday and I said, 'We scratched out a couple of wins, but what would happen if we played a whole game and played as a unit?' Offense and defense has been playing well. We've got a chance to continue to grow, for a lack of a better term, with where we are right now."
Reese was questioned repeatedly about why the Giants started the season with six consecutive losses. His answers, which varied little, essentially focused on the fact that it resulted from shortcomings throughout the football operation.
"When you're 0-6, you can frame it however you want to frame it," Reese said at a news conference that lasted about 29 minutes. "Underachieving, or whatever, the GM's decisions, coaching, how players are playing, how they're executing plays - you'll be right. Our focus moving forward is we have eight games left and we're going to try with every fiber that we have to win these games and have a chance to even be there for the division. We have some chances. All around the league, there are a bunch of teams feeling this way right now.
"I expect us to continue to battle and get back in this race (the Giants are two games behind NFC East-leading Dallas). You can't count anybody out in our division right now halfway through the season. I think everybody is still in the race and we're happy to be in it and fortunate to be in it and we'll definitely continue to work hard and battle through this thing and make the best of it. Everybody can do their job better. I can do my job better. The coaches can do their job better. The players can do their job better. We win as a team, we lose as a team, and that's where we are."
Reese also expressed strong support for Coughlin, the two-time Super Bowl-winning head coach now in his 10th Giants season. He delivered a two-word answer when asked why the team stuck together when it was 0-6. "Tom Coughlin," Reese said. Reporters wanted to know if Coughlin's position might be tenuous because of the Giants' record or the coach's age (67), but Reese was having none of it.
"Coach Coughlin is a tremendous football coach," Reese said. "Age has nothing to do with it.
"This is not Tom's first rodeo. He's been around for a while and the passion that he brings to the table, all of our players can see that, owners can see that, and that's never (an issue) with him. For him to keep this team together, I think it shows you how much respect the players have for him and what he does for this organization."
Reese responded to questions about numerous other Giants-related subjects during his news conference:
On whether the Giants' last three draft classes have progressed as he had hoped:**
"You start out 0-6 and your personnel is not very good, you haven't made a lot of good decisions," Reese said. "If you win, you're pretty smart and you made a lot of good decisions. We own all that. We try to develop players. We expect players to continue to develop. We always believe in the draft. Sometimes you hit with players in the draft and sometimes you miss. Nobody is batting 1.000, including me and everybody else in the National Football League."
On whether the Giants' numerous injuries and a losing record would result in a "major rebuilding."
"It's always rebuilding, even when you win Super Bowls," Reese said. "Your roster changes every year. To say major rebuilding, I think you're always going to have good core players that you can build around as you move forward. But major rebuilding, I don't think we can phrase it as a major rebuilding. There are always changes on your roster every year, if you don't win a game or you win all of them."
His evaluation of Eli Manning:
"I think Eli is still a very good player and after 10 years, he didn't forget how to play his position all of a sudden," Reese said. "There are a lot of things involved with his play and everybody's play. It's all of us. We win together, we lose together. Eli has been through some rough patches before, and we've seen him pull himself out of it and really play well, and I expect him to do that again."
His assessment of Jason Pierre-Paul:
"Like I said at the beginning, we all can do our jobs better," Reese said. "We have to do our jobs better, and I believe we will do our jobs better. I think that about JPP. I think he can play better. Obviously, he hasn't played up to the level that we've seen him play. I'm hoping after the bye week he can get recharged and come back and finish strong the second half of the season and play like the JPP that we know."
On whether this is one of the toughest professional stretches he's endured since becoming the G.M. in 2007:
"Well, we haven't started out 0-6 since I've been general manager, but it's always tough," Reese said. "We've been put in the grave since I've been a general manager before the season even started sometimes. It's just part of the business. It's part of the territory. It's the way it is."
On those regular Monday meetings with Coughlin:**
It's just a broad spectrum from crying on each other's shoulder to being contentious," Reese said. "We are very honest in our meetings. We don't sugarcoat anything, we talk out loud."
On whether he regrets putting up a countdown to Super Bowl XLVIII (which will be played in MetLife Stadium) where the players can see it as they leave the locker room.
"I don't," Reese said. "It has even more emphasis for me now. I think today is 95 days. That should put us on notice even more that the time is running out and we don't have time to have any hiccups down the stretch."
Nor did Reese consider removing it when the Giants were 0-6.
"That's a reach for that to be part of the equation why we're 0-6," Reese said.
Reese was asked for an update on running back David Wilson, who has missed three games with a neck injury.
"He's still day-to-day and I think early next week he's going to have some more tests to see where things have progressed to," Reese said. "We'll make some decisions as we move forward with him."
Asked if Wilson's injury could be career-threatening, Reese said, "I'm not a doctor, so I don't want to stand up here and say something is career-threatening. But anytime you have a situation with your neck and your spine, those are some serious things that you need to take into consideration."
On saying in training camp that "everyone is on notice" because the Giants had missed the playoffs three of the previous four seasons.
"When I say everybody is on notice, on notice that all offseason we talked about, let's start fast, let's be more consistent, that's really on notice," Reese said. "On notice doesn't always mean, you're on notice if you don't do this, somebody's going to get fired. I think it got spun that way a little bit, but I don't think I necessarily meant it that way. When you don't win, people do get fired."
On what will happen if the second half of the season doesn't play out as he hopes it will:
"I'm not worried about that right now," Reese said. "All I'm worried about is trying to win those last eight games, and we'll worry about that after the season. We're hoping for the best and we hope these last eight games are in our favor. You can start to see a little bit of a shift. When you play bad, nothing goes your way. The calls don't go your way, the bounces don't go your way, but you can see a little bit of things starting to happen, starting to go our way. The fumble that Jacquian Williams picked up right on the sideline (in Philadelphia), when you're playing really bad, you never get those kind of plays. In the Minnesota game, (Peyton) Hillis fumbled the ball and it bounced right back up to him and (Michael) Cox fumbled the ball and it bounced right back. You're starting to see a little bit of a shift, so hopefully things start to go our way. But you have to play for it and make your own breaks. We expect to do that. You've always got to have a little luck to get where you want to go. But you have to have some good coaches and players.  We have that, and we're hoping for the best and we believe we can get back into the race."