In no sport does the power structure fluctuate more from year to year than professional football.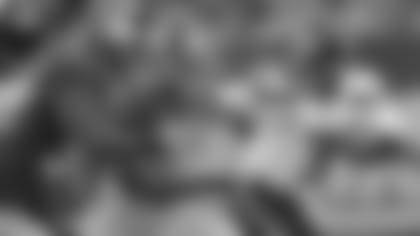 POTENTIAL 2014 OPPOSING QB'S](http://www.giants.com/photos/photos/2014-QB-Opponents/5aeb82f2-6a14-4204-8820-b0ca61f94a68) One season a team will be in the cellar. The next it will be hosting a playoff game.
You don't have to look any further than the Giants' division this past year when the Philadelphia Eagles did exactly that. They won four games in 2012 and went on to capture the NFC East title in 2013.
So when you talk about strength of schedule based on the previous year's records, you have to take it with a grain of salt. However, it's still a way to size up the competition as teams plan all offseason to face said opponents.
And according to the researchers at ESPN.com, the Giants have the sixth-easiest schedule in 2014. Based on their 2013 records, Big Blue's foes (see below) have a winning percentage of .465.
Take a look at the list for all 32 teams:
Rank
Team
Opponent Win Pct.
1
Oakland Raiders
0.578
2
Denver Broncos
0.570
3
St. Louis Rams
0.564
4
San Diego Chargers
0.563
4
San Francisco 49ers
0.563
6
Seattle Seahawks
0.561
7
Kansas City Chiefs
0.559
8
Arizona Cardinals
0.547
9
New York Jets
0.520
10
New England Patriots
0.516
11
Atlanta Falcons
0.512
12
Miami Dolphins
0.508
13
Green Bay Packers
0.504
14
Buffalo Bills
0.500
15
Chicago Bears
0.496
16
Detroit Lions
0.492
17
Washington Redskins
0.490
18
Dallas Cowboys
0.488
19
Tampa Bay Buccaneers
0.484
20
Philadelphia Eagles
0.479
21
Minnesota Vikings
0.477
22
Carolina Panthers
0.473
23
Cincinnati Bengals
0.469
23
New Orleans Saints
0.469
23
Pittsburgh Steelers
0.469
26
Cleveland Browns
0.465
26
New York Giants
0.465
28
Baltimore Ravens
0.461
29
Jacksonville Jaguars
0.453
30
Houston Texans
0.441
31
Tennessee Titans
0.438
32
Indianapolis Colts
0.430
**2014 Regular Season Opponents**
**Home**
**Away**
Arizona Cardinals
St. Louis Rams
San Francisco 49ers
Seattle Seahawks
Houston Texans
Jacksonville Jaguars
Indianapolis Colts
Tennessee Titans
Atlanta Falcons (NFC South 3rd Place)
Detroit Lions (NFC North 3rd Place)
Washington Redskins (Div.)
Washington Redskins (Div.)
Dallas Cowboys (Div.)
Dallas Cowboys (Div.)
Philadelphia Eagles (Div.)
Philadelphia Eagles (Div.)