*Here are five games to watch that could impact the Giants in Week 5: *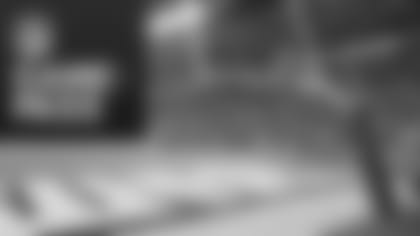 ](https://gamepass.nfl.com/packages?team=nyg&campaign=sp-cl-gd-af-pj-1502447&affiliateId=83215&clickId=2083803674&affiliateCustomId=&affiliateCustomUrl)
Here's what Giants fans should keep an eye on in Week 5.
Eagles vs. Cardinals, Sunday @ 1:00 PM


NEWS
>
[Giants vs. Chargers Storylines](http://www.giants.com/news-and-blogs/article-1/Giants-vs-Chargers-Storylines-What-to-watch-for/6672517b-9b1f-4894-bf5b-a77be0ea7182)
>
[Giants make roster moves, sign Halapio](http://www.giants.com/news-and-blogs/article-1/Giants-vs-Chargers-Storylines-What-to-watch-for/6672517b-9b1f-4894-bf5b-a77be0ea7182)
>
[Marshall on not meeting high standards](http://www.giants.com/news-and-blogs/article-1/Brandon-Marshall-not-meeting-his-own-high-standards/35370a3d-b4f7-4e96-b5bf-81526f4adc8c)
PHOTOS
>
[Best photos from Giants injury report](http://www.giants.com/photos/photos/Best-photos-from-Giants-practice-104/7eb4fd81-803b-4014-9203-aea089c4c50a)
VIDEOS
>
[Watch Giants Player Interviews](http://www.giants.com/videos/interviews.html)

The Eagles sit alone atop the NFC East at 3-1 and come home to play the Arizona Cardinals. The Cardinals are coming off an 18-15 overtime win against the 49ers where, in overtime, a 19-yard Carson Palmer to Larry Fitzgerald pass was the only touchdown of the game. The 49ers kicked a field goal after a seven and one-half minute drive to take the lead in overtime, but the Cardinals managed to score on the next possession.
The Eagles, meanwhile, are coming off a two-point win against the Chargers where they rushed for more than 200 yards. They allowed 400 yards of offense to the Chargers (including 347 passing from Philip Rivers), but Philly's offense held the ball for the final 6:44 to secure the 26-24 win. The Giants host the Chargers this week and play at Arizona on Christmas Eve.
Cowboys vs. Packers, Sunday @ 4:25 PM
The Cowboys are no doubt kicking themselves for losing to the Rams last week, which left them at 2-2 and makes their game against Green Bay this week extremely important. Dallas and the Rams each had 400 yards of offense, but Dallas had two turnovers deep in their own territory that wound up being the difference in the game. The Rams protected the ball for all 60 minutes.
The Packers, meanwhile, are coming off a 35-14 Thursday night win against the Bears. Injuries continue to ravage the Packers. Their two starting offensive tackles have been out, and their top two running backs had to leave last Thursday night's game with injuries; Ty Montgomery won't play this week with broken ribs. Dallas wants to keep pace with the Eagles and move ahead of the Redskins in the NFC East standings.
Texans vs. Chiefs, Sunday @ 8:30 PM
Much like the Seattle game is a reality check for the Rams' Jared Goff, this will be the same type of test for Houston's DeShaun Watson. Is Watson as good as his five touchdown performance against Tennessee, or was his performance a product of the Titans' breakdowns? The Chiefs are the only undefeated team in the NFL and they look impressive on both sides of the ball.
Rams vs. Seahawks, Sunday @ 4:05 PM
Goff is having a nice bounce-back second season, which thus far includes his two touchdown effort in last week's victory over the Cowboys. Many of his numbers, however, have been posted against struggling defenses. This week we'll see if he can do it against an impressive Seattle group. The Seahawks blew out the Colts on Sunday night and will try to contain the Rams' Aaron Donald (and Michael Brockers and Robert Quinn) with their struggling offensive line. Seattle also lost their starting running back, rookie Chris Carson, to a leg injury. The Giants host the Seahawks on Oct. 22 and the Rams on Nov. 5, two home games sandwiched around their bye week.
It's the first bye week in the NFL. The Falcons, Broncos, Saints and Redskins all have their bye weeks. The Giants have their bye on October 29.