EAST RUTHERFORD, N.J. –** Two of the NFL's storied franchises will clash Thursday night when the Giants meet the Chicago Bears in Soldier Field. Each team is badly in need of a victory. The Giants are 0-5 after losing Sunday to Philadelphia. Chicago started 3-0, but lost its last two games, to Detroit and New Orleans, each by eight points. The Bears lead the all-time regular-season series, 27-19-2.
---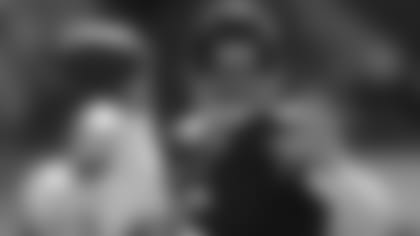 First-year head coach Marc Trestman calls the plays. He has installed a west coast offense that features a passing game based on precise timing. In addition, under offensive coordinator/line coach Aaron Kromer, the Bears have rebuilt their offensive front and improved the protection they provide for quarterback Jay Cutler, who has been sacked nine times in five games after going down 38 times in 2012.
The Bears are ranked 11th in the NFL in yards per game (368.6), 16th in rushing (108.0) and 12th in passing (260.6). They are fourth in scoring with an average of 29 points a game.
Trestman has gotten the most out of Cutler, who has completed 65.7 percent of his throws and has 10 touchdown passes and six interceptions. Cutler's receivers run a lot of quick outs, slants and hitch routes, though he will take deep shots. He has 12 game-winning drives in the fourth quarter or overtime with the Bears, including two this season. He has an exceptionally strong arm and can make all the throws. His backup is 10-year veteran Josh McCown.
Matt Forte is a playmaker as a runner and receiver. He leads the Bears with 375 rushing yards and three touchdowns and is third with 27 receptions. Forte, whose 8,227 yards from scrimmage (including 5,647 rushing yards) place him third in franchise history, had runs of more than 50 yards vs. both Pittsburgh and Detroit. Because Chicago likes the ball in Forte's hands, Cutler frequently looks for him on screens and checkdowns. Michael Bush, a free agent acquisition from Oakland, has been used in short-yardage and goal line situations, where he is big enough to move the pile. Rookie Michael Ford is an undersized change-of-pace back.
Tony Fiammetta is an old-school fullback who is an outstanding lead blocker.
Cutler throws to a pair of terrific wide receivers in Brandon Marshall and Alshon Jeffery. Marshall, a four-time Pro Bowler, lines up all over the formation and is a big-time playmaker and Cutler's favorite target. He leads the team with 31 catches. Jeffery is a big, powerful receiver who set a franchise record with 218 yards on 10 catches last Sunday against the Saints. He has strength off the line of scrimmage to beat press coverage and the size (6-3, 216) to shield himself from defenders. Jeffery makes opposing defenses pay when they double Marshall. Both block well downfield. Third wideout Earl Bennett is a good underneath receiver.
Tight end Martellus Bennett, who played for the Giants last season, has 25 catches and three touchdowns, including the game-winner in a victory over Minnesota. He has size, speed, long arms and play strength and is productive as both a blocker and receiver. Among the backups, Dante Rosario is the better receiver and Steve Maneri is the superior blocker.
Center Roberto Garza is the only returning offensive line starter. The Bears rebuilt the left side of their line with veteran free agents – tackle Jermon Bushrod (from New Orleans) and Matt Slauson (Jets). On their right side they're playing two rookies – guard Kyle Long, their first round draft choice, and tackle Jordan Mills, selected on the fifth round. Bushrod is a wide-bodied player who is a top athlete for his position. He has made 73 consecutive starts. Slauson is a smart and aware guard who is a strong upper-body wrestler. Long played left tackle at the University of Oregon. He has a good initial surge in the run game and is at his best pulling on sweeps. Mills has the mass and size to lean on defenders and the upper body strength to be productive. Garza sets up well in pass protection and has good point of attack power.
---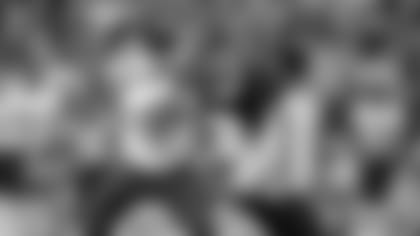 New coordinator Mel Tucker's defense is ranked 20th in the league, allowing 376.6 yards a game. The Bears are 13th against the run (98.2) and 24th vs. the pass (278.4). Chicago is tied for 26th in scoring defense, yielding an average of 28 points a game. The Bears' 14 takeaways place them second in the NFL, behind Kansas City (15). They have scored 55 points off of those turnovers, including three defensive touchdowns. Chicago has won its last nine games in which it scored a defensive touchdown. The Bears have allowed only five touchdowns on 15 opposing trips inside the 20-yard line.
Chicago is thin on the defensive line, where tackles Henry Melton, a 2012 Pro Bowler, and Nate Collins, a former member of the Giants' practice squad, suffered season-ending knee injuries. The new starter is expected to be Landon Cohen, who was signed on Sept. 27, nine days after he was released by Dallas. Cohen has good initial quickness and plays with a high motor. The other tackle is Stephen Paea, who missed last week's game with a toe injury. He is a good inside penetrator. Eight-time Pro Bowler Julius Peppers usually lines up at end on the weak side, though the Bears will move him around to stimulate the pass rush. He remains a premier player against the run and pass and he uses everything in his bag of tricks to pressure quarterbacks. The other end is Corey Wootton, from Rutherford, NJ, and a standout at Don Bosco Prep, who moves inside in the sub defenses and is a strong, active player. Backup Shea McClellin has played extensively and made numerous plays. Rookie David Bass played for the first time against New Orleans and demonstrated competitiveness and a willingness to pursue the ball. Rookie Cornelius Washington has had limited playing time.
The linebacker corps has a new look this year because of the retirement of five-time All-Pro Brian Urlacher. But it still has star power in seven-time Pro Bowler Lance Briggs, who plays on the weak side. Briggs leads the team with 55 tackles (40 solo). A team captain, he quickly diagnoses a play and is a reliable playmaker. In the middle is D.J. Williams, whose 2.0 sacks leave him tied with Briggs for the team lead. Strongside backer James Anderson, a free agent import from Carolina, has good instincts and straight line speed. The backup linebackers have played little.
Right cornerback Charles Tillman was a Pro Bowler each of the last two seasons. Although he's battling knee and groin injuries, Tillman hasn't missed a game since 2009. He sees everything and is difficult to fool. Tillman has an NFL-high 41 forced fumbles since 2003. Tim Jennings is only 5-8, but his nine interceptions led the NFL in 2012. He has the speed to recover when a receiver gets by him. Free safety Chris Conte has not missed a snap this season. He has good straight line speed and production. Major Wright is tied with Tillman for the team lead with two interceptions. He is a hard-hitting safety who provides good run support and knows how to tackle in close quarters. The nickel back is Isaiah Frey, who started the last two games, replacing D.J. Williams. That's about as exotic as the Bears get on defense. Zack Bowman can substitute for either corner.
---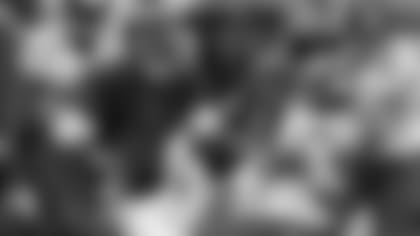 ---
CHICAGO BEARS SPECIAL TEAMS

Devin Hester. That name has certainly gotten the Giants' attention. Hester has an NFL record 17 combined kick return touchdowns (12 punt returns, five kickoff returns). And that doesn't include his 108-yard return of a missed field goal against the Giants in 2006 or his kickoff return in Super Bowl XLI. Hester no longer plays wide receiver, so he can focus solely on his return duties. This season, he is averaging 31.4 yards on 16 kickoff returns, including an 80-yarder, and 7.0 yards on five punt returns.
Robbie Gould is the third-most accurate kicker in NFL history (86.1 percent). He has made 216 of 251 attempts, including 11 in a row from 50 yards or longer. Punter Adam Podlesh has a 43.8-yard gross average and a 39.6-yard net average on 23 punts.
Long snapper Patrick Mannelly is in his 16th season with the Bears and is the franchise record-holder in both seasons played and games played (236).