EAST RUTHERFORD, N.J. –** The Giants will face one of their most formidable challenges of the entire season when they host the Denver Broncos Sunday in MetLife Stadium. This will, of course, be the third game in which Eli and Peyton Manning face each other as starting quarterbacks. They are the only brothers to do so in NFL history. Peyton's Indianapolis Colts won the first two meetings, in 2006 and 2010.
Denver is 1-0 after routing Baltimore, 49-27, a game in which Peyton Manning threw seven touchdown passes. The Giants lost their opener in Dallas, 36-31. Peyton passed for 462 yards and Eli threw for 450, making this the first game ever in which each starting quarterback threw for more than 400 yards in their previous outing. The regular-season series between the Giants and Denver is tied, 5-5. The Giants won the only postseason meeting, 39-20, in Super Bowl XXI.
Denver, the defending AFC West champion, is a balanced team, finishing the 2012 season fourth in the league in offense (but second in scoring at 30.1 points per game) and second in defense. The Broncos have won 12 consecutive regular-season games, the NFL's longest active streak. They've won six straight road games.
---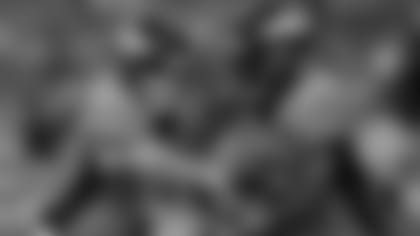 The Broncos are loaded on offense, where the unit is led by five Pro Bowlers. Denver's fast-paced, no-huddle, three-wide receiver attack gained more yards (510) and scored more points than any other team in the league on Kickoff Weekend. The triggerman, of course, is Manning, who is playing as he did before he had four neck surgeries, which prevented him from suiting up in 2011. Against Baltimore, he became the first NFL quarterback in 44 years to throw seven touchdown passes in a game. The four-time MVP is a poised, confident pocket passer who releases the ball quickly and delivers it accurately. He has an unmatched pocket presence and excels at reading coverages and looking off defenders. Manning's backups are Brock Osweiler and rookie Zac Dysert.
Denver has no true No.1 back, but instead relies on a committee of players to fuel its ground game. The Broncos like to run stretch plays that capitalize on the zone blocking schemes they've used for many years. Knowshon Moreno is currently the first among equals in the backfield, in part because he is the best pass blocker of the group. He has good vision, quickness and power, but lacks elite speed. He is a good one-cut-and-go runner. Ronnie Hillman has scary speed. He runs with a suddenness that enables him to change direction instantly. But he has had issues with fumbles. Rookie second-round draft choice Montee Ball was a starter at times in the preseason. But miscues on pass protection that caused Manning to get hit moved him down the depth chart. Ball had eight carries in the opener, one less than Moreno. The Broncos do not have a fullback on their roster.
Manning throws to a dangerous and deep group of receivers. Demaryius Thomas, a 2012 Pro Bowler, is Denver's most explosive player. He was second in the league last year with 18 receptions of 25 or more yards and had 94 catches for 1,434 yards overall. Thomas is big, athletic and fast. He scored two touchdowns vs. the Ravens, including a 78-yarder. Eric Decker is a smart, tough wideout who has deceptive speed and a knack for finding voids in the defense. Manning's newest target is former Patriot Wes Welker, who caught at least 111 passes in a season five times with New England. Welker is an instinctive slot receiver who gains chunks of yardage after catching the ball. He had a team-high nine catches and scored twice in the opener. Andre Caldwell is an effective underneath receiver who scored a touchdown vs. Baltimore.
The tight ends also catch their share of passes. Third-year pro Julius Thomas, a former basketball player at Portland State, played 48 career snaps prior to the Baltimore game, but 35 of those 48 came in his only previous career start against Oakland on Sept. 12, 2011, the first game of his career. He only played two snaps from scrimmage last season. Naturally, Thomas caught five passes for 110 yards and two touchdowns. He has a big strike zone and moves well at 6-5 and 250 pounds. Former starter Joel Dreessen is a solid all-around player. Jacob Tamme was Denver's third-leading receiver last season with 52 catches. He is a savvy route runner. Virgil Green is a good blocker who sometimes lines up as a fullback.
The skill players can execute their assignments because the offensive line is so good. The group allowed just 21 sacks last season, the league's second-lowest total after the Giants' 20. Left tackle Ryan Clady is the fourth player and second offensive lineman in NFL history to start every game and make at least three Pro Bowls in his first five seasons. Clady, who has made 84 consecutive starts, is a terrific athlete and intelligent player. Next to Clady is another Pro Bowler in Zane Beadles, who has never missed a game in his four-year career and played every snap last season, when he allowed just one sack. Beadles wins one-on-one battles with superior technique. Right tackle Orlando Franklin has a strong upper body and is aggressive in the run game. Louis Vasquez, the right guard, was signed as a free agent from San Diego. He is a big, heavy-bodied player who is strong on contact and knows all the tricks inside. Center Manny Ramirez moved over from guard in the offseason Chris Clark is a swing player on the line who occasionally plays tight end. Chris Kuper is a former starter. Steve Vallos is the backup center and John Moffitt started six games for Seattle in 2012.
---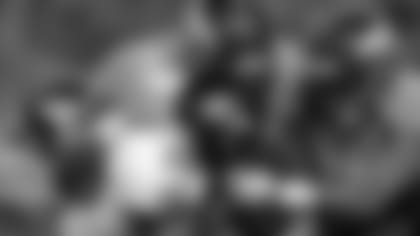 Although its offense gets most of the attention, Denver also has one of the NFL's best defenses. The unit was fourth in the NFL in scoring defense last season, allowing 24.1 points per game. Of course, that doesn't include the Broncos' 38-35 double overtime loss to Baltimore in an AFC Divisional Playoff Game. The Broncos allowed an NFL-low five rushing touchdowns last season. Under coordinator Jack Del Rio, Denver plays a 4-3 defense that uses a lot of 3-4 principles, including odd-man fronts, multiple alignments and frequent pre-snap movement.
Denver tied St. Louis for the NFL lead with 52 sacks in 2012. But two players who accounted for 29.5 of those sacks – the most by any duo in the NFL – are no longer with the team. Von Miller is serving a six-game NFL suspension and Elvis Dumervil now plays for the Ravens. The Broncos still sacked Joe Flacco four times in their opener.
Defensive ends Derek Wolfe and Robert Ayers line up everyone along the front. Wolfe is a tough, competitive, instinctive player who had six sacks last season. Ayers is a power rusher who quickly locates the ball. Terrance Knighton and Kevin Vickerson can play on the nose or at defensive tackle. Knighton has a powerful lower body and Vickerson is a strong point of attack anchor. Shaun Phillips, who had 9.5 sacks last season for San Diego, was acquired to offset the loss of Miller and contributed immediately with 2.5 sacks of Flacco. Phillips is equally productive as a stand-up linebacker or with his hand in the dirt. Malik Jackson, Mitch Unrein and first-round draft choice Sylvester Williams are all in the line rotation.
Middle linebacker Wesley Woodyard is the quarterback of the defense. He led the Broncos in tackles and was the only NFL player with 100+ tackles, five sacks and three interceptions in 2012. Athletic and fast, Woodyard can match up with running backs and tight ends in man-to-man coverage. Weakside backer Danny Trevathan has speed and range, while Nate Irving is a sturdy run defender on the strong side. Paris Lenon is a 12-year veteran who started all 16 games for the Arizona Cardinals last season. He is a tough, physical player who is used in select packages, including the goal line.
The Broncos have an exceptionally strong secondary, even with the loss of cornerback Champ Bailey, a 12-time Pro Bowler who sprained his foot in a preseason game vs. Seattle. He has not yet returned to action. The loss hasn't hurt Denver, because backups Chris Harris and Tony Carter could start for many teams (and both did start last week, as the Broncos opened in a nickel defense). Harris is a strong defender in the slot, while Carter has fluid movements and impressive range. Strong safety Duke Ihenacho played in just two games last season as an undrafted rookie, but is playing as well as anyone in the secondary. He is a hitting machine who flies around the field and attacks anyone with the ball. Free safety Rahim Moore was infamously beaten for a long touchdown late in Denver's postseason loss but is a talented player who excels at reading the quarterback. David Bruton is an outstanding special teams player.
---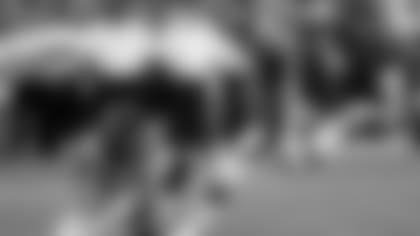 ---
DENVER BRONCOS SPECIAL TEAMS

The Broncos have a unique weapon in 5-foot-5 punt and kickoff returner Trindon Holliday, a former Houston Texan. Last season, he was ninth in the NFL with a 26.3-yard kickoff return average, including a 105-yard touchdown, and 10th with a 10.2-yard punt return average, including a 76-yard score. And that was before his history-making performance in the playoff game vs. Baltimore, when he returned both a punt (90 yards) and kickoff (104 yards) for touchdowns.
Kicker Matt Prater has made 79 percent of his career field goal attempts, including 15 of 20 from 50+ yards. The punter is Britton Colquitt, who is one of the NFL's best at his position. In 2012, he was third in the league with a 42.1-yard net average.