EAST RUTHERFORD, N.J. –**Two struggling longtime rivals will attempt to break losing streaks when they clash Sunday in MetLife Stadium. The Giants are 0-4 in a non-strike season for the first time since 1979. The Philadelphia Eagles have dropped their last three games after defeating Washington in their opener. The Eagles have a new head coach in Chip Kelly, new offensive and defensive schemes and 22 new players on their roster, including nine rookies. The Giants lead the regular-season series, 81-73-2. The teams split their two meetings in 2012, when the Eagles won in Philadelphia, 19-17, on Sept. 30 and the Giants routed Philadelphia, 42-7, in the season finale three months later.
---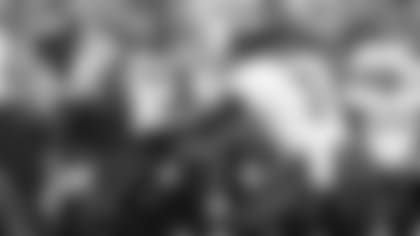 ---
PHILADELPHIA EAGLES OFFENSE

Kelly's fast-paced, no-huddle attack is ranked second in the NFL with 458.8 yards per game and first by gaining 6.9 yards per play. Philadelphia is also first in rushing yards per game (198.3) and per carry (6.1). The Eagles are 11th with 260.5 passing yards a game and 12th with an average of 24.8 points a game. They are the first team in NFL history with more than 1,000 passing yards and 750 rushing yards in the first four games of a season.
The Eagles run their no-huddle differently than, say, the Denver Broncos. All the players on the field look to the sideline to see the play get signaled in. Quarterback Michael Vick makes pre-snap reads that help determine where he will go with the ball. He can hand it off, tuck it under his arm and run or throw it. The system, which Kelly was highly successful with at the University of Oregon, has great flexibility; Vick has three or four options on every play and makes his final decision after the ball is snapped.
Philadelphia lines up with three wide receivers and in the shotgun on almost every play. The system is designed to create mismatches, which the Eagles can create because they have explosive playmakers at quarterback (Michael Vick), running back (LeSean McCoy) and wide receiver (DeSean Jackson).
The Eagles move rapidly. Their 18 scoring drives (11 touchdowns and seven field goals) have averaged just 2:19, by far the fastest pace in the NFL. Not surprisingly, they are last in the NFL with an average time of possession of 24:48. Philadelphia has four touchdown drives of three plays or less and has gone three-and-out on just three of 49 possessions. The Eagles have 24 passes that have gained 20 or more yards and their 15.3 yards per completion is the league's highest figure.
Vick is a rare athlete at his position who makes plays with his legs and his arm. He has a strong, explosive release and throws to all levels. Vick is completing 55 percent of his passes, but he's been sacked 14 times. He is the Eagles' second-leading rusher with 228 yards and is averaging a healthy 8.8 yards on his 26 carries. Vick's backups are Nick Foles and rookie Matt Barkley.
McCoy leads the NFL with 468 rushing yards, 47 more than Minnesota's Adrian Peterson – on 14 fewer carries. He has great run skills, vision and instincts and is explosive when he changes direction. The Eagles deploy their backs unlike most teams, who have a bigger starter to wear down an opponent before bringing in a quicker runner. Philly substitutes McCoy with Bryce Brown, a big, powerful back who breaks tackles. Chris Polk is a hard-nosed runner who scored a touchdown last week in a loss to Denver. The Eagles do not have a fullback on their roster.
Two wide receivers expected to play big roles this season, Jeremy Maclin and Arrelious Benn, are on injured reserve. Jackson is a two-time Pro Bowler who leads the team with 21 receptions; he has rare speed, is sudden at the break point and is outstanding gaining additional yards after catching the ball. Riley Cooper has taken more snaps than any Eagles wide receiver. He has eight catches for 93 yards and a touchdown as a possession receiver with deceptive speed and is an excellent blocker. Jason Avant is a tough, physical, strong slot receiver who provides steady production. Damaris Johnson has had limited playing time as the fourth receiver. Rookie Jeff Maehl was with Kelly at Oregon and is a smart, crafty underneath receiver.
Tight end Brent Celek has caught just seven passes, but they've gained an average of 18.7 yards. Celek usually lines up on the line of scrimmage. He is an outstanding receiver with good coverage awareness and a competitive blocker. Zach Ertz, a rookie second-round draft choice from Stanford, is all over the formation and has averaged 22.5 yards on his five receptions. James Casey, a free agent acquisition from Houston, is a smart, versatile jack-of-all-trades who can line up at H-back, fullback or on the line.
Philadelphia's offensive line has improved since last season, due in part to the return of three starters over 30 – left tackle Jason Peters, center Jason Kelce and right guard Todd Herremans - all of whom have returned to the field after suffering serious leg injuries in 2012. The Giants are playing a stretch of games in which they are facing outstanding left tackles (Ryan Clady, Jordan Gross, Branden Albert) and Peters deserves a spot on the list. He is a five-time Pro Bowler who missed the 2012 season with a ruptured right Achilles tendon, but now shows no signs of the injury. He is a heavy-bodied player with good feet. The right tackle is rookie Lane Johnson, the fourth overall selection in this year's draft. He has long arms, sets up in good position and is patient in pass protection. Left guard Evan Mathis has allowed one sack in his last 42 starts. He is an aggressive player who comes off the ball with a powerful upper body and a nasty disposition. Herremans is back at guard after playing tackle the previous two seasons. He is a savvy, smart, tough veteran. Kelce has recovered from a torn ACL and MCL. He is an undersized but athletic center. The top backups are Dennis Kelly and Allen Barbre.

>> KNOW YOUR OPPONENT: EAGLES ROSTER ANALYSIS
---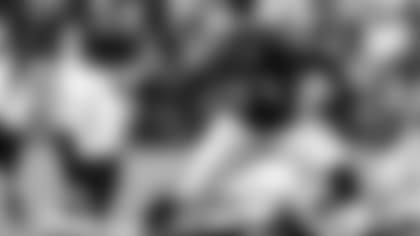 ---
PHILADELPHIA EAGLES DEFENSE

The Eagles' generous defense has not kept up with their prolific offense. Philadelphia has allowed more yards per game (446.8) than any other team and is 31st in points allowed (34.5). The Eagles are 26th vs. the run (121.8) and 31st against the pass (325.0). Their turnover differential is minus-2.
The coordinator of Philly's two-gap, 3-4 defense (though the Eagles still play a one-gap 4-3 at times) is Bill Davis, who was the Giants' linebackers coach in 2004 and previously a coordinator in San Francisco and Arizona. Davis tries to confuse an offense with numerous looks. The Eagles are a heavy blitz team that attacks from all angles. The unit has sometimes worn down because the Eagles' quick-strike, low-possession time offense forces it to stay on the field for a long time.
Cedric Thornton is a first-year starter at left defensive end. He has good initial quickness and penetrates gaps. Thornton moves inside in some sub defenses. Right end Fletcher Cox, a former first round draft choice, is a solid young player who is tied for the team lead with 2.0 sacks. Nose tackle Isaac Sopoaga came over from the San Francisco 49ers. He consumes space and works to get to the ball in the run game. Clifton Geathers, a 6-7, 340-pounder, contributes as a reserve. Third round draft choice Bennie Logan and Vinny Curry are also in the rotation.
Two-time Pro Bowl linebacker DeMeco Ryans is the quarterback of the defense. An every-snap player, he leads the Eagles with 54 tackles (35 solo) and will tag anyone who ventures into his area in the middle of the field. Mychal Kendricks has returned to the position he played at Cal – weak inside linebacker – and is noticeably more comfortable. The Eagles' fastest backer, he is a run-and-hit player. On the outside is Connor Barwin, a free agent signee from Houston, where he was a teammate of Ryans. He is a competitive player who never quits. On the right side is two-time Pro Bowler Trent Cole, a violent player who is Philly's most consistent pass rusher. Brandon Graham is the only backup who has played significant snaps.
The Eagles rebuilt their secondary, where they have three new starters imported from other teams: left corner Bradley Fletcher (St. Louis), right corner Cary Williams (Baltimore) and free safety Patrick Chung (New England). The only returning starter is strong safety Nate Allen, who has rotated with rookie Earl Wolff, the starter last week in Denver because Chung was inactive. Fletcher is a big, physical press corner. Williams is the team's best corner, thanks to his speed, athleticism and range. Allen is an aggressive downhill safety. Chung is better close to the line of scrimmage. The nickel back is Brandon Boykin.
---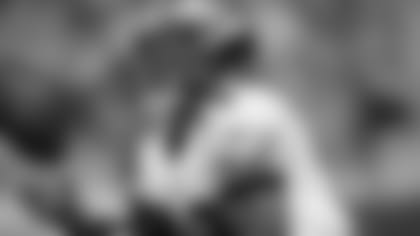 ---
PHILADELPHIA EAGLES SPECIAL TEAMS

Philadelphia gave the Broncos 14 points on special teams last week on a 105-yard kickoff return by Trindon Holliday and Steven Johnson blocking a Donnie Jones punt, recovering the ball and returning it 17 yards for a score. Demaris Johnson, who is listed at 5-8, returns both punts (8.8-yard average) and kickoffs (26.4) for the Eagles. Kicker Alex Henery has had accuracy issues beyond 40 yards. Jones, a lefty punter, is new to the team. Kelly attempted 23 two-point conversions in four years as Oregon's head coach.